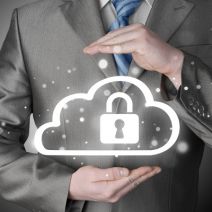 The purpose of business technology is to propel an enterprise into the future. Yet, too many businesses are reluctant to make major adjustments to their current IT systems, wrongly believing that it's not worth the investment. The best way to approach upgrading is to use an IT roadmap that lays out a plan for your technology's future. This way, you won't be surprised by what the future holds.
Here are three easy ways that you can "future-proof" your IT infrastructure.
Lease Whatever Computer Hardware that You Can
Generally speaking, it's easier to upgrade when you're leasing equipment, rather than having to pay for new equipment outright. Often times, a hardware refresh will even be included in the terms of the lease, and at no additional cost. This way, you won't have to worry about the consequences of hanging on to your old technology for too long because your hardware refresh will already be scheduled and taken care of by your vendor.
At first glance, it may seem like the monthly expense of leasing hardware will end up costing you more than if you paid upfront for the equipment, but the cost-savings of leasing hardware can be seen in that the cost is now an operating expense, instead of a capital expense–which is very advantageous for your company's future budget.
Layout Your IT Infrastructure to Accommodate Your Company's Growth
One mistake that a non-future-minded company does with their technology is to set up their IT infrastructure to only accommodate their current computing needs, instead of designing the system to handle their organization's growth. An IT system that's designed for the future will have enough open access points to accommodate new users stemming from an increase in staff numbers, as well as enough available hard drive space and computing power to handle the IT trends that consume a lot of network resources, like BYOD (Bring Your Own Device) and The Internet of Things.
By not planning for future growth, you'll be caught off guard by something that should be simple, like adding a new workstation. Also, you don't want to get stuck not having enough bandwidth for an important video conferencing meeting with a client, due to too many users participating in the meeting.
Make Sure that Your Cloud Service is Flexible
A business that's taking advantage of the cloud will often have an outside company host and manage their cloud services, either partially or exclusively. Due to the unpredictability of your company's future computing needs, you're going to want to commit to a cloud agreement that's flexible, instead of locking you into some strict terms. NetworkComputing explains:
Cloud deployments tend to be dynamic — not static — and must grow or shrink depending on the requirements of the client. Any agreement with a managed service provider (MSP) needs to cater to the variability that the consumptive nature of the cloud provides.
Before implementing technology for your business, NuTech Services will take the time to discuss with you the future of your company's computing needs so that your IT systems will be prepared for anything that the future will throw at you. We can assist you with finding the right hardware, laying out an IT roadmap, managing your cloud services in a way that best suites your current and future needs, and much more.
Call us today at 810.230.9455 to prepare yourself for whatever the future's got in store for your organization.