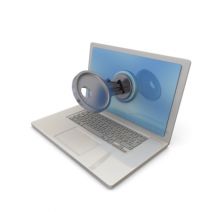 Can you believe it's already been two years since Cryptolocker, a particularly nasty strain of ransomware, was released into the online environment? By encrypting files on a victim's computer, and forcing them to pay a fee for their safe return, Cryptolocker has been a significant threat to both business and personal environments. Now, however, a particular strain of Cryptolocker is making gamers look like cybersecurity rookies.
Cryptolocker has single-handedly changed the cybersecurity scene by ushering in an era of ransomware unlike any seen before. In fact, it will probably remain a key player for many years to come, simply because it's an unprecedented threat that businesses are still learning to fight against.
By taking advantage of anonymity technologies like cryptocurrency and a network called Tor, authorities are finding it exceptionally difficult to track down and silence. The fact that Cryptolocker continues to evolve is a testament to its tenacity. Since Cryptolocker was taken down two years ago, a new variant called Cryptowall, which is capable of encrypting an entire network infrastructure, has been causing trouble for small businesses. Even now, Cryptolocker continues to adapt and find new targets.
While the business environment is indeed a lucrative market for these kinds of malware due to the importance of a business's mission-critical data and applications, hackers are always looking to take advantage of all sects of the computing industry. Even innocent gamers are falling prey to Cryptolocker. In fact, according to Bromium Labs, this brand new strain of Cryptolocker is almost exclusively targeting gamers, making them pay for access to games that they've already purchased. The malware is distributed through an unidentified WordPress-based site, but the URL that distributes the malicious flash file is always changing, making it difficult to locate. Upon visiting the malicious website, the user downloads the malware unexpectedly.
In fact, according to ZDNet, the majority of files targeted by this particular strain of Cryptolocker consists of games.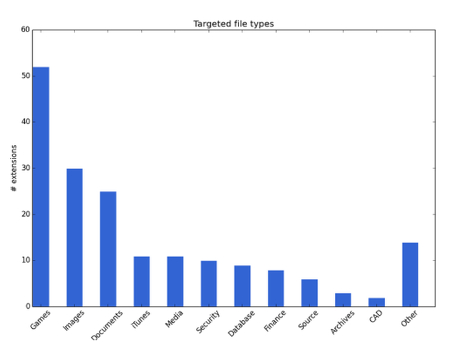 So, if there are any gamers in your lives, be sure to tell them to stay cautious. This strain of Cryptolocker is known to hit games that have a massive following, like Minecraft, World of Warcraft, League of Legends, and many other games that are distributed through the PC-gaming platform, Steam. The researchers claim that this malware can also detect company-specific files, like those from EA Sports, Valve, Bethesda, and more. Just think of the effects that this could have on the business sector if this strain decides to target new markets.
If there's anything that you take away from this article, we hope that it's the possibility that Cryptolocker could be found in other, more focused strains that might directly affect your business. If your business were to be struck by ransomware, would you be able to recover? Call NuTech Services at 810.230.9455 today to find out how you can protect your PC from the clutches of Cryptolocker, Cryptowall, and other types of ransomware.