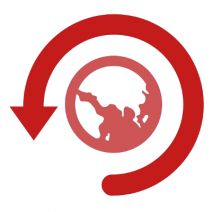 Internet users today are a little spooked, and for good reason. Stories of major hacks seem to perpetually be in the headlines. A hack attack can lead to stolen or compromised data, which is why backing up data is a crucial piece of every business continuity plan. For this purpose, World Backup Day 2015, March 31st, is an important day.
The goal of World Backup Day is to have everyone in the world back up their data. In fact, there's even an official website for WBD where you can take a data backup pledge and then share it on social media. "I solemnly swear to backup my important documents and precious memories on March 31st." Ultimately, the point of WBD is to get everyone to consider how often they back up their data so that they will implement measures to do it more frequently.
One important aspect about WBD is that it highlights the need to back up all of your data. Business owners in particular need to take this message to heart because they have a tendency to spread out important business-related files across their personal devices, like their home PC and smartphone. This is a dangerous move, due to the fact that a business owner may have an efficient data backup solution for their company's network, but not for their personal data. If something were to happen to their personal device that compromises its data, and the only copy of a business-related file was on the lost or stolen device, then the company would experience a major setback. This is why it's crucial for all of your data to be backed up, not just the data on your company's server units.
In honor of World Backup Day, here are two recommended backup solutions for your personal data backup needs.
An External Hard Drive
One popular consumer backup solution is the external hard drive. These drives can be found at virtually every electronics store and at an affordable cost of around $100 for a whopping one terabyte of storage space. 1TB should be plenty for the average computer user's personal needs; it's enough space for approximately 750,000 MP3s or photos, or 230 movies.
The Cloud
The versatility of the cloud provides consumers with a host of computing options, including data backup. Popular consumer cloud backup solutions include Google Drive, Microsoft OneDrive, Apple's iCloud, and much more. All of these services are offered at affordable rates. The cloud is proving to be the preferred backup solution to the external hard drive because it allows users to automatically backup and sync all of their devices, which is much more convenient than having to take time and connect a device with a hard drive.
However, one aspect about consumer cloud solutions is that, while they're great for personal computing needs, they fall short when it comes to serving the data needs of businesses. NuTech Services's cloud computing solution is designed to fit the computing needs of enterprises like your own. Plus, we can take the time to safely integrate your company's cloud solution with your personal devices.
Backup and Disaster Recovery from NuTech Services
There is no greater way to honor World Backup Day than getting the ultimate data backup and recovery solution for your business, BDR. NuTech Services's BDR solution can be customized to specifically meet the needs of your business, and it's easy to manage. In fact, BDR automatically backs up your data, meaning that you won't have to oversee the process or even remember to do it. Essentially, if enough businesses implement BDR, then World Backup Day would no longer be a thing, since no one would ever need a data backup reminder. As sad as that would be to no longer have a WBD, it would be worth it if it meant that all of the world's data would be secure.
So, what are your plans for World Backup Day? If you've got BDR, then this day is cause for celebration because you'll feel good about your data being secure. To celebrate World Backup Day with NuTech Services's BDR and cloud computing solutions, give us a call at 810.230.9455.