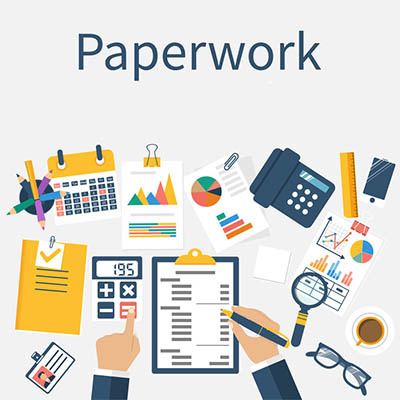 A file cabinet might seem like it's necessary for operations, but it's actually not as useful as it used to be in the past. This is primarily due to the implementation of new solutions such as the document management system. By taking advantage of a new digital storage system for your business' documents, you can optimize operations and ditch that filing cabinet for good.
What is a Document Management System?
In short, a document management system is a software that allows you to scan all of your paper files that have accumulated over the years and store them in a secure digital database. Better yet, this database is accessible from anywhere, as long as the user has permissions to access it. You can think of it as one big electronic filing cabinet. Since it's hosted in the cloud or on your in-house infrastructure, you can integrate a document management system in whatever way best suits your organization's needs.
Why You Might Want One
Imagine an office without filing cabinets, paper files, or printing costs. Any room that is being used to hold these bulky objects and any loose paper files can be freed up for other uses. Imagine never having to dig through countless files just to find one particular document again. Any documents you might need can be found just by going to your document management system via your smartphone or desktop. This makes for much more efficient use of your available resources as a whole.
Going Paperless
It's easier to search for a digital file than it is to dig through a physical file folder. If you go paperless, this is one of the many benefits that you receive from a digital file storage system. Since you're going paperless, you'll be spending less on ink, paper, and printer maintenance–all of which totals up to a considerable cost. Since you can save time on accessing, editing, and saving documents, you'll see improvements in productivity.
Let's imagine that your organization is hit by a crippling disaster. It wipes out all of your filing cabinets and internal infrastructure. If you keep your document management system in the cloud, all of these files will be saved from the destruction. This keeps your data backed up in a secure location where it can be restored at a later date.
Perhaps one of the most notable ways your organization benefits from paperless technology is that you reduce your carbon footprint. If you waste a lot of paper, you contribute to a lot of environmental problems such as air pollution, water pollution, and deforestation. The United States alone wastes four million tons of office paper every year, so you can do your part to keep the environment clean by going paperless.
Does your business need help implementing such a solution? NuTech Services can help. To learn more, reach out to us at 810.230.9455.