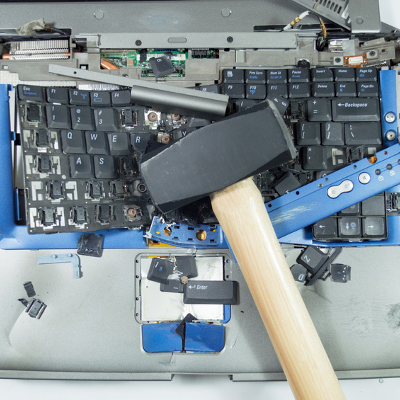 Most modern companies rely on computers to at least some extent, particularly if there is some sort of delegation of services involved. Whether it's an office filled with computers and server units, or simply a retailer with point-of-sale equipment, the companies of today need computers and data in order to function as intended. To protect this data, you need a method to preserve it–which is where data backup comes into play.
Your business's data is susceptible to all sorts of danger stemming from malware, hackers, hardware failure, and even user error. It doesn't take much to expose your data to something that could cause it harm, so it makes sense that you should have a plan put into place to protect it. Most small businesses that fail to recover from a disaster within 18 months following a data loss incident will be forced to cease operations, which showcases the importance of data backup. What's the best way to combat data loss?
A Backup and Disaster Recovery, or BDR, is a great way to protect your network and data infrastructure. It's a network-attached backup system that allows you to take a preventative stance against even the worst disasters. Since the device is attached to your network, it can perform backups at various increments automatically. All you have to do is set which parts of your infrastructure you want it to back up. Furthermore, you can set it up so that backups only occur on files that have been changed since the last one has been taken, allowing for a more lightweight solution.
The most important part of BDR is that your data is automatically uploaded to the cloud. The best part of this is that it's safe and secure, tucked away from anything that could cause it harm. While your data is hosted in an off-site data center or the cloud, it's protected and prepared for the worst, allowing your organization to ensure survival even under the most desperate situations. It's just one way that preventative thinking can help your organization avoid downtime and the immense costs it can accrue.
To keep your organization from suffering due to data loss, a BDR solution is your best bet. To learn more, reach out to NuTech Services at 810.230.9455.