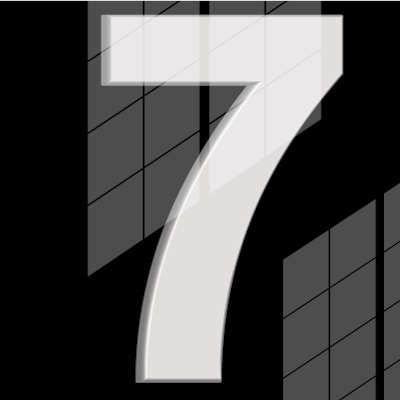 Windows 7 was the most popular operating system Microsoft ever created. It's so popular that months after the software giant officially retired their record-breaking OS, some businesses continue to use it. Today, we will take a look at why some businesses haven't moved off of Windows 7, and what effect it could have on their company.
When we say that some businesses are using Windows 7, what we really mean is that with a remarkable market share that still sits around 23 percent, a lot of businesses have chosen not to upgrade to Windows 10, Microsoft's latest OS. In fact, as of January, when Microsoft officially did away with support for Windows 7, nearly half (47 percent) of SMBs were still utilizing it. It's not a good scene. Let's take a look at why so many haven't moved off of Windows 7.
Why is Using Windows 7 Bad?
Windows was released in July of 2009. That's over ten years ago. Microsoft has upgraded their OS several times since then. While its functionality and usability are adequate, the major problem is that it is not supported by Microsoft any longer. Since it carries a long-passed end-of-life date, the OS doesn't get the security updates and patches of a supported software, and is therefore, a liability.
As you'd imagine, cybercriminals are not adverse to picking low-hanging fruit; and, if your business still uses Windows 7, it's definitely time for an upgrade. This is especially true if you have any notions of connecting it to the Internet.
FBI Says Using Windows 7 is Negligent
The Federal Bureau of Investigation released the following statement to the private companies they work with: "As time passes, Windows 7 becomes more vulnerable to exploitation due to lack of security updates and new vulnerabilities discovered."
It's not just the multi-billion dollar corporations that are at risk. If you have exploits built into the software you use, you are far more at risk than if you use clean and actively supported software. Cybercriminals have no problems hacking small businesses that aren't taking the steps necessary to protect themselves.
Most legacy software can now be run in the cloud, and with the importance that a business' data plays nowadays, there are very few reasons that your business should be running Windows 7 or Windows Server 2008 R2.
What Should Windows 7 Users and Businesses Do?
Obviously, you should be upgrading away from unsupported software. Again, Windows 7 is not supported and you will likely get hacked. For a business, this can be a devastating process. You aren't just going to get spammed, you are going to get hacked and whatever customer data you have stored can get stolen. I'm sure the last thing you want is to explain to your clientele that you accidentally exposed all their PII.
More than that, you get Windows 10, which is constantly updated with security patches and functionality upgrades. Microsoft stated their intention to use Windows 10 for the foreseeable future. Windows 10 is more secure, has more features, and even law enforcement thinks you should upgrade.
Managing risk in your business is important and using Windows 7 is the definition of risk. If you would like to talk to someone about getting out from under Windows 7 altogether, what your options are for the legacy apps you use, and how a quick upgrade will exponentially improve your business' ability to ward of cyberthreats, call the experts at NuTech Services today at 810.230.9455.