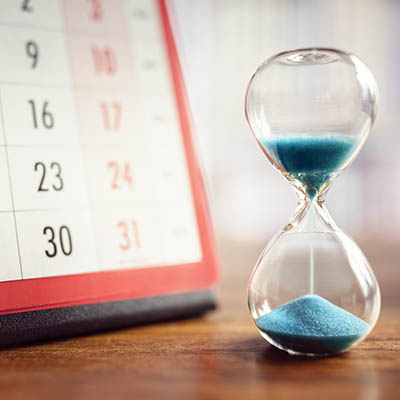 It won't be long before Microsoft retires two of its most popular operating systems – but hopefully, you already knew that. Microsoft has made a point of reminding Windows 7 users that they need to upgrade before January 14 – and yet, many users haven't done so.
By many, we mean about a quarter of them.
With the deadline just a week and a half away, we wanted to reiterate what a solution reaching end of support means, how it would impact you, and what your options are.
The first thing to address is what "end of support" actually means. It doesn't mean you won't have the ability to use whatever software it is (in this case, the Windows 7 operating system) after the end of support date. What it means is that Microsoft is no longer doing anything to it – including improving its security and patching issues. As a result, the software will lose its functionality over time. Worse, the computer running the software becomes vulnerable, which makes the entire network vulnerable – not a good thing.
To be fair, there are some ways that you can protect your network while still using these devices. For instance, if you rely on a particular line-of-business application that requires Windows 7, you could theoretically isolate a Windows 7 device to allow you to do so. However, to be completely fair, there isn't any guarantee that you will be protected from vulnerabilities, short of completely taking problematic systems entirely offline.
Therefore, it only makes sense to explore your other options.
Your Other Options
With the deadline as close as it is, you will need to hustle to put any of these alternatives into action:
Upgrade to Windows 10
Objectively speaking, Windows 10 is better than Windows 7, if only for its improved security. Furthermore, it isn't one of those solutions that requires insanely higher specifications to run. In fact, the minimum numbers you need to operate Windows 10 are as follows:
Processor – 1 GHZ or faster
RAM – 1 GB for 32-bit or 2 GB for 64-bit
Hard disk space – 16 GB for 32-bit or 20 GB for 64-bit
Graphics card – DirectX 9 or later with WDDM 1.0 driver
Display – 800 x 600 resolution
Mind you, this is all it takes to run Windows 10, not to run Windows 10 well. To improve your performance, we suggest that you make a few alterations – upgrading to a 2 GHz dual-core processor, increasing your RAM to between 4-and-8 GB, and Increasing your hard drive space to 160 GZB, at least.
Purchase New Hardware
While it will cost you a pretty penny, obtaining new hardware (that comes with Windows 10 installed) may be the easiest option, especially when you take your looming deadline into account. Windows 10 and regular updates to it are all included, but it may take some time to configure everything properly.
Virtualize with a Thin Client
In a similar vein as leveraging Chromebooks instead of Windows, you could use your old hardware as a thin client to virtualize your needed solutions. However, despite the reputation that virtualization has as a solid option for businesses, it may not be a practicable option with the deadline pressing so close.
Alternatively, you could simplify this process using one of Microsoft's services. Microsoft 365 offers a combination of Windows 10, Office 365, One Drive with an included terabyte of storage, and fully featured security. Available at a predictable monthly flat-rate per user, it gives you a solid alternative for at least your productivity-software-using employees.
Regardless, you need to take action now. Reach out to NuTech Services today for help. We'll figure out which approach is best for you and help you with your upgrade process. Call us at 810.230.9455 to learn more.