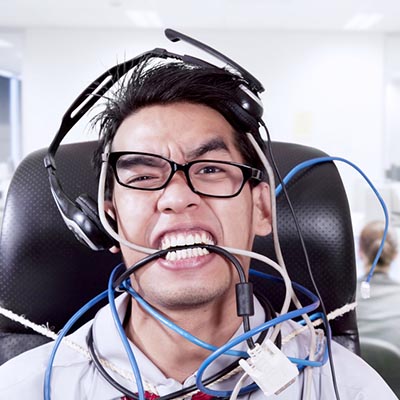 Microsoft Windows has been a staple of modern computing, with each title in the series offering more innovative features. When it becomes time to retire one of their OSs, it can be troublesome for businesses. This coming January, two of the most utilized versions of the Windows OS–Windows 7 and Windows Server 2008 R2 will be losing support, effectively ending their viability. Businesses that still use these titles will have to come up with a plan about how they are going to proceed once Microsoft retires that software.
Support for these two titles ends on January 14, 2020. If your business has neglected to upgrade away from the technology after Microsoft ended mainstream support in 2015, time is finally running out in which to do so. It is important to have a strategy to move to a more up-to-date operating system. By not completing a full migration away from these titles your business will not have the protection it needs to keep your company's data secure. Vulnerabilities will begin to present themselves pretty quickly and you will see your ability to maintain data security wane. Let's take a look at these titles, and what needs to happen to successfully remain secure.
Windows 7
Windows 7 is one of Microsoft's most popular operating systems of all time, and is still used by millions of people from all over the world. In fact, it wasn't until last December that Windows 10, Micrsosoft's latest OS, passed Windows 7 in number of users. The software giant has started a major ad campaign to inform people of how to upgrade away from Windows 7 as soon as possible.
The most obvious option is to upgrade your business' workstations to Windows 10. Windows 10 is constantly supported, offers many features that Windows 7 is incapable of, and features a profile that isn't significantly heavier so most systems that you have will run Windows 10 effectively. If you are in a position where you need to move over a lot of workstations, our consultants can help you calculate the best route forward.
Another option Microsoft provides is called Microsoft 365. This cloud-based service deliberately targets the millions of Windows 7 users as it doesn't require huge capital costs to move to Windows 10. At NuTech Services, we can help you determine the pricing of a migration either to new onsite infrastructure or a hosted solution. Either way, your business will need to have upgraded before January 14, 2020.
Windows Server 2008 R2
In addition to Windows 7, in January 2020, Microsoft will be retiring the entire Windows Server 2008 R2 suite. If your business utilizes Windows Server 2008 R2 for data and application hosting, you will need to have a plan in place to upgrade prior to the end of support date. Just like Windows 7, Microsoft will stop delivering security patches to Windows Server 2008 R2, meaning that there is a very real possibility that your organization could go without security updates if you fail to upgrade.
Microsoft has since released two new versions of the Windows Server software, as well as implemented a cloud-based option in Azure. It might be able to help you save money with cloud-based server management, but you won't know for sure if it's the right call to make without talking to the IT professionals at NuTech Services. Call us today to find out more at 810.230.9455.