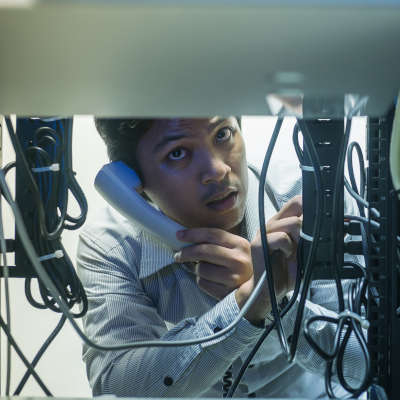 Okay, time for some real talk: There is no denying that 2020 has held a few unique challenges for everyone who runs a business. Economic challenges, political tensions, and an honest-to-goodness pandemic have all thrown us all for a loop. As a result, it is important that businesses all adjust their technology priorities to survive. Let's discuss these priorities, and how they will need to shift.
IT Management Matters More Than Ever
From a certain point of view, businesses now find themselves in a unique position to restructure their operations. For instance, the COVID-19 pandemic has provided an inconvenient case study of sorts that shows a promising outlook on remote productivity.
It has also helped to shine the light on how impactful waste can be in poorly managed IT strategies. Without any engaged oversight, the heightened use of cloud services can lead to a few considerable issues, including
Unused accounts and services
Duplicate accounts for services
Services still earmarked for a former employee
Misconfigured services
These issues can ultimately account for 30 percent of an organization's IT investment spend and can be resolved with remarkably little effort. The problem is that someone has to know to catch it—and if these things were set up by somebody who has since left, or worked for a break-fix provider, that person may not be available.
So, it only makes sense that businesses would want to take account of these costs, and shore them in.
Of course, we have to talk about the economy. With the economy in the state that it is in, businesses are going to have to batten down the hatches. In addition to consolidating budgets and managing them better, businesses need to know that they have the solutions necessary to survive going forward.
This will require modern solutions that allow for remote productivity and collaboration to take place. A modern IT provider, like NuTech Services, can provide for all these needs.
How Our Services Can Help
As a managed service provider, we work in the background of your organization, remotely keeping an eye on the technology your team is relying on to do their jobs. In doing so, we can spot potential wastes of time and money—including the ones listed above, by the way—and resolve them before you ever find out about it. This way, your workday can carry on without the added stress that technology issues bring.
To learn more about our services, give us a call at 810.230.9455.