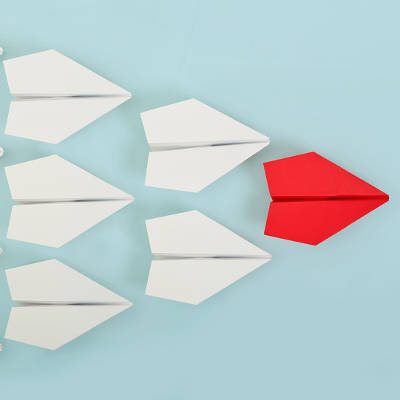 Spam. It's detrimental and all businesses have to deal with it. But many don't know the first thing about how to identify it, or how to work around it. The truth of the matter is that spam can be dangerous for your organization if it's not dealt with properly, but dealing with it can also be a major waste of resources. We'll walk you through what constitutes spam, and how you can identify it from legitimate messages in your inbox.
Defining Spam
At its very core, spam consists of messages that are either insubstantial, wasteful, or dangerous to your organization. Spam generally takes the form of a message that you find in your email inbox, but you can often receive spam through various other media, including social media platform messengers (though these platforms usually have pretty good filters that keep most away from you). Spam can range from being a simple annoyance to a real problem, depending on the nature of the messages received.
How Spam Happens
Spam is a naturally occurring part of having an email account, primarily because spam can happen for a number of reasons that aren't under your control. Perhaps your email address appeared somewhere online and it has been entered into a database that sends out emails at regular intervals about certain topics. Maybe you signed up for a subscription to a certain newsletter and now you get emails from multiple services that you hadn't anticipated. Either way, you're getting messages that you neither need nor want.
Other times, spam takes the form of a message that tries to get you to click on a link or download an attachment. These spam messages are most likely to be malicious in nature, as they are urging immediate action and are trying to get you to download malware on your device.
Keeping Spam Out of Your Inbox
There are two ways you can keep wasteful or dangerous messages out of your inbox: 1) Unsubscribe from email newsletters that you no longer wish to receive, and 2) Implement a spam blocking solution. Most legitimate newsletter emails will have an unsubscribe link at the bottom of the message which you can use to unsubscribe, preventing you from receiving any further messages from the sender. In order to keep the truly dangerous emails from being sent to you, you need an enterprise-level spam blocker. This will keep any messages that resemble spam out of your inbox in the first place, keeping you from having to deal with them at all. It's the best way to keep spam away from your inbox.
To learn more about our enterprise-level spam blocking filter, reach out to us at 810.230.9455.