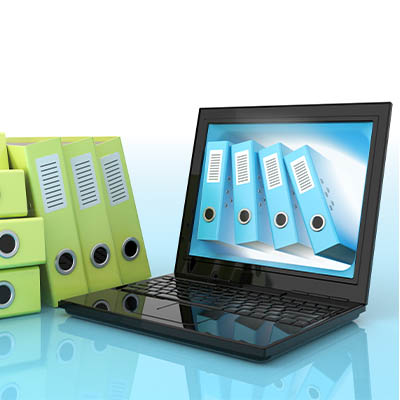 "Paperwork" has long been associated closely with life in the office, but like so many other "classic" workplace elements, it has been replaced by more modern means. In this case, a Document Management System (or DMS) offers a small-to-medium-sized business far more utility than its predecessor, the filing cabinet.
Understanding a Document Management System
Picture, if you will, a magical filing cabinet, imbued with the ability to…
Independently organize the files it contains
Work with your other business solutions to put these files to their proper use
Communicate with a variety of devices
Simplify collaboration between you and your coworkers and collaborators
Assist you in preparing your business continuity measures
Search through your existing files by means of a simple interface
Ensure that you remain compliant to industry-based regulations
Keep the many files stored in it safe from unauthorized viewers
Enable secure access for your remote workers
All this, without being too difficult for the average office worker to use.
What we have described is effectively the Document Management System in a nutshell. More than the average cloud storage solution, the DMS is meant to integrate with your other digital tools to provide more utility than it otherwise would. Cloud-hosted DMS tools also provide you with the means to work on the go while also allowing you to automate the other functions your business requires.
These Features are More Essential Than Ever Before
Now that remote work is more popular than ever and data security is rising in importance each day as a result—not to mention how critical it is that your team can continue collaborating—the precise functions that a DMS supports are more essential than ever.
NuTech Services can help you even further by evaluating your current use of technology and helping you to improve it. To learn more, reach out to us at 810.230.9455 today.