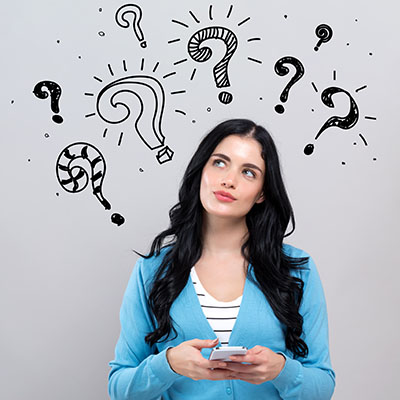 There is an inherent value associated with outsourcing the management of your technology to a managed service provider, or MSP. With your team taking a more hands-off approach to technology, they can instead focus on being more productive. If you're still on the fence about this approach to technology and business, then we have some questions you should consider asking if you are thinking about learning more about MSPs and what they do.
What Services Does Your MSP Offer?
It is important to know what services your MSP offers and what they do not offer. This helps you while you are making the decision about who to go with for your support needs. It can also help influence your decision down the road, as your business might grow and evolve over time to encompass goods or services which you might not see at the moment. For example, a growing business will likely want to take advantage of a cloud platform, including hosting and migration.
How Experienced Are Your MSP's Technicians?
The level of expertise of your MSP's staff will also factor into your decision-making. You want a team of seasoned and well-practiced technicians on your side, which will affect your company's ability to resolve problems, streamline processes, and ensure optimal operations. Furthermore, you want MSPs who can take complex problems and distill them into easier-to-understand statements and language that you can share with management or your staff. When everyone can understand the problems and challenges at hand, they are more likely to be patient and resolve them effectively.
What is Your MSP's Service Level Agreement?
An SLA is essentially what you can expect to receive from your managed service provider for their goods and services in exchange for your payment. It might include information on how much you pay them, what services they offer, and what kind of turnaround time you can expect for requests. It establishes the expectations you have for each other, in the most basic terms possible.
We Can Help You Today!
If you're unsure if managed services are for you, then let NuTech Services help you make the choice. We can resolve any shortcomings in technology management that your company suffers from with our team of dedicated technicians.
If you do have an internal IT staff, they can benefit from you outsourcing some of their tasks to a managed service provider. This will help them stay on top of their workload and it can improve your operations.
To learn more about what NuTech Services and our managed services can do for your business, call us today at 810.230.9455.