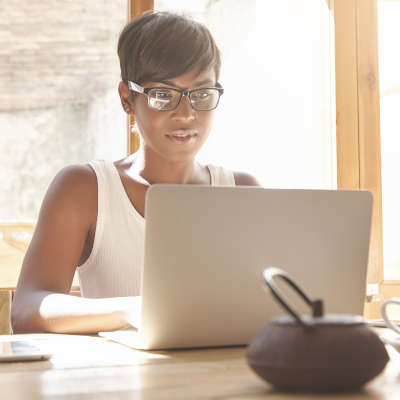 Microsoft Word is an excellent tool for businesses to use for a great assortment of their word processing needs… especially due to the assortment of editable templates available to users. For this week's tip, we'll go over how you can customize a Microsoft Word template to meet your preferences.
In actuality, you've used a template every time you've opened a Microsoft Word document… the Normal template. However, you may want to use a different template to meet your different needs. If that's the case, you'll need to adjust some settings as you create your document.
As you select New from the File tab, you will be presented with a few options. One of them will be Blank document, but you also have the opportunity to utilize a huge variety of other templates that can be found in the application and then downloaded. Once you have done so, select your chosen template and your new document will be generated with that template's contents. These can include:
Boilerplate text
Styles
Images and logos
Table of contents
Sections that split the document into different parts, with appropriate numbering
Table and chart boilerplates
Of course, this isn't a comprehensive list of your options. Feel free to explore the different templates and their options to see all that these documents can do.
Once you have a few templates downloaded, you can even edit them to better fit your needs. To do so, all you need to do is open the template you want to edit (File>Open>This PC>My Documents>Open) and make your desired changes. Once that's done, just Save and Close.
Why Bother with Templates at All?
There are a few advantages to using templates that you should see significant benefits from, such as:
Templates can be shared amongst your staff and unify your business' style.
Templates can be used to make forms much easier (and less expensive) to reproduce.
Templates can reference your other applications to simplify additional tasks.
Templates allow you to quickly reformat your documents if need be.
So, do you think you'll do any investigating into templates in the future? Why or why not? Let us know in the comments, and let us know what other tips you would find helpful!