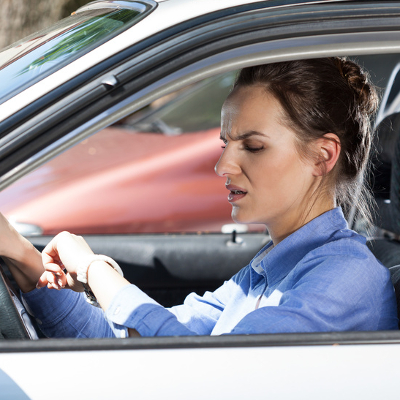 Commuting to and from the office is a regular occurrence all over the world. In the United States alone, according to the U.S. Census Bureau, the average commute for the everyday worker is around 25 minutes. Even if this commute is necessary, it could be holding your business back from achieving its full potential.
Think about it this way; if your employees are on the road for an hour every day, that's an hour that's not being used for work, and an hour that the employee doesn't have to themselves. It effectively adds an hour to the workday, but it doesn't benefit either your business or the employee. This knowledge can be disheartening, but there are plenty of other reasons why a commute can put a damper on your bottom line.
Commuting Eats Away At Your Energy
How much time do you spend sitting in traffic every day on the way to work? This can be exceptionally frustrating and rage-inducing if you live in a metropolitan area. Any positive energy that you had when you left for work in the morning is completely gone by the time you get to the office, and when you start the day on a bad note, it can only get worse. Plus, longer commutes can cause health problems due to increased stress.
Commuting Causes Exhaustion and Sleep Deprivation
Even if the average commute for the United States worker is about 25 minutes, what about those who are on the higher end of the spectrum? If you have workers commuting 45 minutes or more, they could be losing out on precious sleep. When your team isn't well-rested, mistakes can be made, and on a long commute to the office, they could even be putting their lives at risk.
Some organizations believe that remote workers are a liability and that they cost more than they're worth, but the reality of the situation is that remote workers aren't costing you money, and they aren't decreasing your bottom line. If anything, they're helping your business; remote workers don't use your technology or your electricity, which means that you don't have to provide them with the hardware required for the job, and your energy costs decrease. In an interview with Inc, Sara Sutton Fell, CEO of the job platform Flexjobs, states that 47 percent of her workforce works remotely, and this has saved her organization around $78 million. Even if you're a small business owner, you can benefit from immense cost savings associated with remote workers.
You have nothing to lose and everything to gain by allowing your team to work remotely. As long as you have the technology solutions to make it a productive environment, your workers and your business can flourish remotely. Not only will your employees be happier and healthier, but this improvement can lead to greater productivity and employee satisfaction that's crucial to retain talent.
To get started with remote technology solutions, give NuTech Services a call at 810.230.9455.