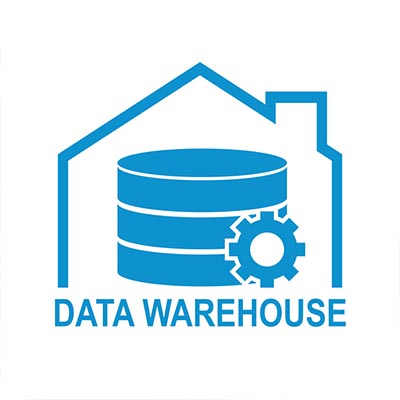 Data is everywhere. Nowadays, effectively everything we do produces data of some kind – especially where your business is concerned. If leveraged properly, your business can make good use of the data it collects throughout its operations. For this week's tip, we'll talk about how you can do so with a data warehouse, and discuss how to select the right one.
To begin, let's figure out exactly what a data warehouse is.
Understanding the Data Warehouse
A Data Warehouse isn't to be confused with a Data Center, where you might store your server infrastructure. It is a system for analyzing and reporting on large amounts of data. It helps you predict trends and get a full picture of what's going on with your business.
In order to understand the purpose of a data warehouse, it helps to look to warehouses in the real world. In short, it's a place to store stuff.
While this may seem simplistic, it is key to the other functions of a data warehouse. By storing all of a business' data in a central location, that data can all be referenced against each other – regardless of the original source. This means that you can use this data to generate better analytics than you may have gotten otherwise, simply because you are less limited by the data you have access to.
Selecting a Data Warehouse
Of course, not all data warehouses are the same, and the different types offer different utilities. You also have to consider if the data warehouse itself is sufficient. Let's go over some of the considerations you will have to make during your deliberations.
What kind of data do you need to store?
For our purposes, data can be split into two types: structured and unstructured.
Structured data is data that can easily be organized into a spreadsheet. If your data fits the bill, a relational database would likely be a good fit for your needs.
Unstructured data (or semi-structured data) is data that is presented in less-uniform formats, like geographical data, emails, books, and the like. If you have a lot of this kind of data, you may want to consider utilizing a data lake over a data warehouse.
How immediate does your data need to be?
Your intended use of your data warehouse will have the largest impact on this consideration. Are you looking for business insights, or are you more focused on real-time analytics? If you are looking to find out more about your business, having more data available will give you better answers. If you are using the data warehouse to fuel a predictive analytics platform, you will need less data, as tracking trends can be done with a simple Relational Database Management System (RDMS) and won't necessarily benefit from access to all of the data your organization stores.
How are the costs structured?
Different data warehouse solutions are priced based on different factors, usually combining the storage used, the size of the warehouse, the number of queries that are run, or the time spent leveraging the solution. Your particular use case will likely influence which solution is most cost-effective for you, whether frequent utilization makes a lower compute cost preferable or a high volume of data makes lower storage costs the logical choice.
Does it work with the tools you use?
Finally, you need to be sure that the solution you are considering is compatible with your business' other solutions – otherwise, you won't get the full value from your data warehouse (or create more work for yourself).
NuTech Services can help your business manage its technology needs. To learn more about how we can optimize your business processes, call 810.230.9455.