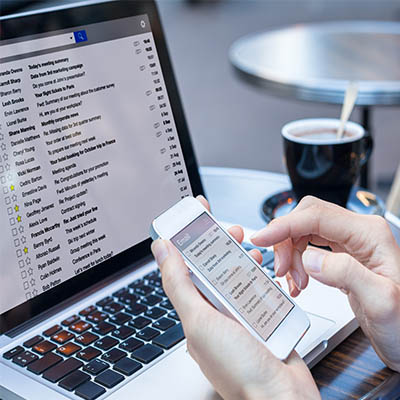 Email remains a popular tool in the business setting because of its undeniable usefulness in the office—but having said that, it can have its negative impacts on your productivity simply due to how much it can take to manage it appropriately. With so many messages that are crucial for you to keep track of coming through email, let's go over a fancy trick to help you manage your messages in Gmail.
How Gmail Can Be Hacked to Control Your Message Order
Granted, there are a lot of tools and features that Gmail offers that are intended to help you manage just this. Just consider the filters and labels that can help your sort and contextualize the messages that come in.
While these are undoubtedly useful tools, they don't always prevent messages from slipping through and being missed. However, with a simple "hack" of sorts, you can effectively reorder your messages so that your most urgent communications can be moved to the top and highlighted for added prominence.
Postponing Messages
Let's say that you open your inbox to discover an important message that you don't want to lose track of, but it's also buried amongst other messages that aren't nearly as pressing in the moment. Gmail offers a literal Snooze button that allows you to simplify this.
Don't get too excited—this snooze button won't let you catch a few extra winks at your desk. Instead, pressing that button allows you to resend yourself an email at a time you dictate so that it reappears at the top of your inbox. Here's how to use it:
(On a desktop/laptop) selecting the box next to an email and clicking the clock-shaped icon at the top of the window.
(In the mobile app) tapping on the icon at its left, accessing the three-dot menu, and selecting Snooze.
You will then be prompted to set a time for the message to come back, in the form of the Pick date & time option. Once you've sent the message away, it will return at the time you've dictated and sit conveniently at the top of your inbox.
What other handy Gmail tricks do you know? Share them in the comments!