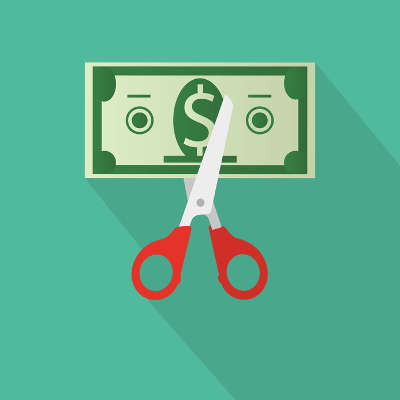 Unless you have the good fortune to be running a large, well-funded business, you'll always want to find ways to cut out unnecessary costs and improve the way your organization functions. When you're cracking down on your budget, you might notice that even making a small change to your spending could yield quite a large return in the form of savings. We've compiled four ways that your business can start making more for less.
Be Mindful of Utilities
You might not notice the benefits right away, but we promise that smart monitoring can yield results. Since nobody is in the office at night, you can turn off lights and monitors that nobody will use. While it might be annoying to make the rounds at the end of the day to turn off unnecessary technology, it can save you quite a bit on your next electric bill. Turning down the heat or air conditioning when nobody is in the office accomplishes the same thing. You can use smart lights and thermostats to conserve energy consumption, and over time these investments will pay for themselves. If possible, arrange your office in a way which helps you get the most natural light from windows to cut down on electricity consumption.
Pay for Skills Rather Than Experience
When you create a job opening, do you include all sorts of qualifications, including a minimum amount of experience required? This is usually how it works since businesses typically look for only the best candidates, but the best candidates usually demand top dollar. If you want to save some money during the hiring process, look for workers who have the skills required to perform their tasks rather than industry experience. Experience is something that they will gain while working for you, so you benefit from bringing them onto your team at an entry level salary, using hard work as an incentive to achieve better pay and benefits.
Recycle Your Unneeded Equipment
Have you ever tried to trade in your old technology to vendors? Doing so can often get you a discount that can make it easier to afford new equipment. You might be surprised by how many companies offer these kinds of incentives, so be sure to ask about it next time you reach out to the organizations you procure your hardware from.
Try Outsourcing as Much as Possible
One of the best ways to make up for shortcomings in either the skills department or your budget is outsourcing. These days, if you can think it, you can outsource it. A particularly great way to save money is by outsourcing the maintenance and oversight of your IT infrastructure to NuTech Services. Our trusted IT professionals know how best to help you get the most out of its technology.
We're confident that these four methods of saving money can help your business achieve more flexibility in your budget. What are some of the best ways your organization has saved on operational costs? Let us know in the comments.