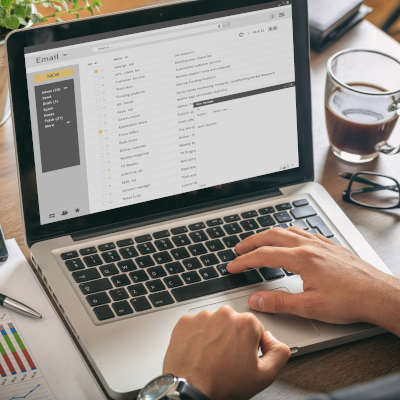 Email is undeniably a useful tool, but it can be a real drag on productivity and a hindrance to manage. Then again, there are some messages that you absolutely need to keep track of as they contain sensitive information. Gmail makes keeping messages under your thumb simple.
Email Can Be Frustrating
Gmail offers a lot of tools to help people organize their email. Features such as filters and labels make dealing with the loads of mail that come in easier, but still some messages might slip through the cracks. Wouldn't it be useful if your email platform could give you a second chance to be alerted to a direct email? Users can now use a simple trick to reorder messages, so the most urgent ones appear at the top of your inbox. Let's take you through it.
Snoozing Your High-Priority Messages
So you've identified an important message that you want to return to after you deal with the mountain of other messages. Gmail allows you to do this with the use of the Snooze button.
Unfortunately, it doesn't really work like your favorite snooze button on your alarm clock. Gmail's snooze button is simply to resend yourself an email later so that the priority messages are at the top. Here's how to access this feature:
(On a desktop/laptop) selecting the box next to it and clicking the clock-shaped icon at the top of the window.
(In the mobile app) tapping on the icon at its left, accessing the three-dot menu, and selecting Snooze.
Once this is done, a prompt will appear that will allow you to set when the message should return. The Pick date & time option allows you to set anytime after now for you to get the message back. Once you send this message, it will come back and sit at the top of your inbox in orange. It is extremely useful for the person who gets a lot of emails, but doesn't get a lot of important emails.
For more great tips and tricks, return to our blog regularly.