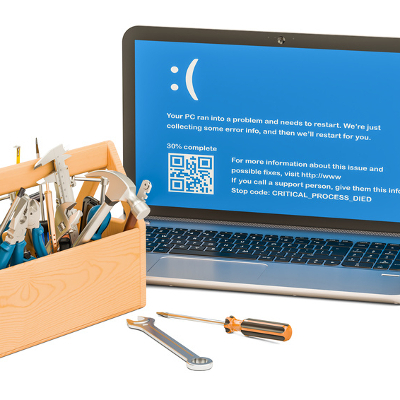 Maintaining a network of PCs can be a lot of work. We wouldn't blame you for having trouble keeping your business' computers up-to-date–especially if you don't have a dedicated IT department on-site. It doesn't have to feel impossible, though. With proactive technology maintenance and the following tips, you'll be sure to stay productive throughout the workday.
Update Your Devices
Microsoft issues updates that are meant to improve the performance and security of its operating systems. It's recommended that you implement these updates as soon as possible so that they can do what they were designed to do: help your computer's performance. To check if your device has potential updates, just hit the Windows key and navigate through Settings > Update & Security > Windows Update > Check for Updates. If your device needs an update, this page will tell you. Once you've done this, all you need to do is restart your computer and complete the installation process.
Restart Your Device
One of the best ways you can improve the performance of your computer is to restart it completely. This gives your computer a moment to catch its breath. It's just like trying to push your body too hard–sooner or later, you'll crash and need to take a break. If you don't, you run the risk of working your technology too hard, which could result in your technology breaking down prematurely. To restart your PC, click on the Start menu or press the Windows key. Next, select Power and click Restart.
Disable Startup Apps
Some programs will start as soon as you power up your computer. A couple examples might be Microsoft Office, antivirus, Spotify, or anything else that is set to do so. If your computer takes too long to start up, you can disable applications so that they don't run automatically when you turn your computer on. To do this, open your task manager by using the Ctrl+Alt+Delete keyboard shortcut. Select More Details for the option Startup and Disable any programs that you don't want to initiate on startup. Just be careful of the ones you actually disable, as some of them might be required to keep your computer running properly.
Have these three tips helped out your PC performance? To learn more, reach out to us at 810.230.9455.