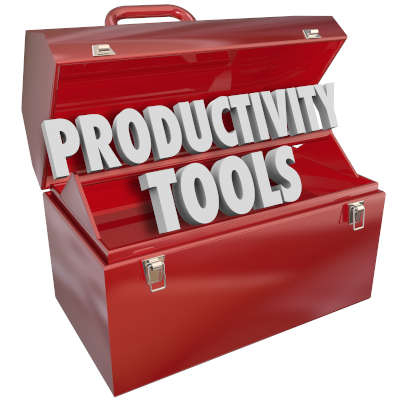 Today's software solutions are generally built with a single goal in mind: productivity. Here, we wanted to go over a few tools that any business seeking improved efficiency in its operations should strongly consider, especially based on what the world has been experiencing recently.
Instant Messaging
Instant messaging is a handy utility for any team to have at their disposal for the brief messages that coworkers must send to one another throughout the day. Not only is it more efficient than checking and responding to endless emails throughout the day, it allows the message's recipient to stay more focused on their task. After all, instant messaging and texting has hardwired us to switch more efficiently between tasks when we deal with these kinds of quick messages.
Instant messaging solutions are also widely available on workstations and mobile devices alike, which means that they are easily accessible to your staff whether they're in the office or working remotely.
Video Conferencing
On the topic of workplace communications, video conferencing is another handy tool to have. Rather than restricting the benefits of face-to-face collaboration exclusively to those operating from within the office, it allows your remote workers to take a virtual seat at the table. As an added benefit, these conferencing tools can also offer screen-sharing capabilities, allowing you to share your perspective with the group for their input. This all culminates into a solution that enables a team to work more productively.
Cloud Storage and Collaboration
With so many still working from home, a big challenge for many businesses was how they were to get the requisite resources and computing power to the people who needed it. Consider the differences in your home network, as compared to the one in the office. The office network is almost guaranteed to be more powerful, never mind the issues that arise in terms of accessing the data and programs needed for your business processes from a home workstation or the obvious security concerns of doing so.
Cloud solutions now offer a much more secure means for your team (both in-house and remote) to work together on the same documents and files, using the same tools. This innovation set the tone for the future of workplace productivity some time ago, so if you haven't made this change yet, you need to.
Project Management
Finally, we would be remiss if we didn't address how beneficial a good project management solution can be to your business productivity. Chances are good that—despite being part of a "team"—many of your team members still see their tasks as individual endeavors, things that they are responsible for but exist in a kind of "bubble".
With a project management tool, this can be mitigated somewhat by providing your team with a view into how their contributions play into the whole project's success. It also assists in keeping track of where your team is encountering holdups, delays, or other inefficiencies so that they can be mitigated and resolved.
For more information about these solutions (or for assistance with putting them in place), reach out to NuTech Services and our team of professional IT consultants for help! Give us a call at 810.230.9455 today.