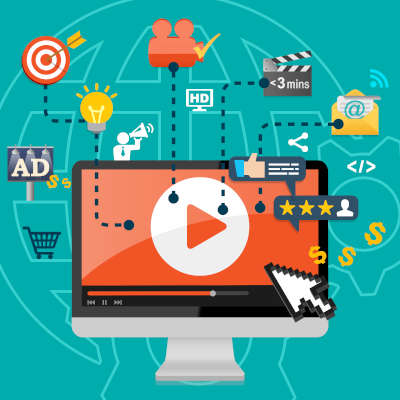 If you're trying to share an idea in a presentation, adding a brief video clip can make it very simple to communicate with your audience. With this in mind, it is quite helpful that Microsoft PowerPoint makes it simple to embed a YouTube video directly into your presentation, whether you're using PowerPoint 365 or PowerPoint 2016.
Embedding a YouTube Video in PowerPoint 2016
To embed a video into your presentation:
Navigate to YouTube and find the video you want to include in your presentation.
Find the Share option and select Embed from the menu that appears when you click into it.
You'll see a preview of your chosen video's thumbnail, along with a series of code and some other options that allow you to control the point from which the video starts, whether your embedded video will provide viewers with controls, and the ability to enable a privacy-enhanced mode (which pertains more to videos that are posted on a website). Copy this code in its entirety.
Back in PowerPoint, click into the Insert tab and select Video. Select Online Video from the provided drop-down.
A box will appear. Paste the code you copied into the From a Video Embed Code field. Alternatively, you could attempt searching for the video you wanted to use using the YouTube search field.
Embedding a YouTube Video in PowerPoint 365
The process when using PowerPoint 365 is very similar:
Find the video you wish to embed on YouTube. Copy its URL from the address bar.
In PowerPoint, click on the Insert tab. Select Video, then Online video…
Paste the URL into the Online Video dialog box.
You can also add various effects to the video preview (not the video that plays) via the buttons in the Video Format tab.
Regardless of the version you're using, Microsoft PowerPoint has an excellent reputation amongst those who know how to use it. It, like many other solutions, provides much-needed capabilities that no business can fully go without.
Whatever your needs may be, NuTech Services can help you see to them. Give us a call at 810.230.9455 to find out more about what we have to offer.