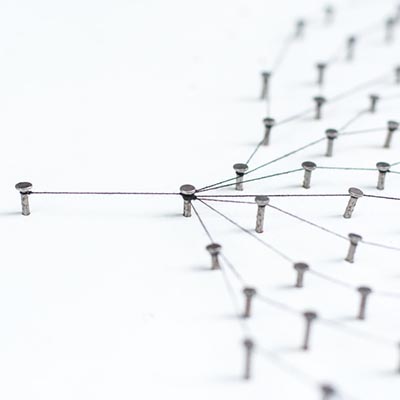 Consider the following question: is your business' Internet connection feeling a bit sluggish lately? If you haven't examined your bandwidth since you started your business, then there's a chance that you aren't being as productive as you could be if you took a closer look at it. We'll discuss some ways you can make the most of your IT solutions with proper bandwidth.
What is Bandwidth?
In its most basic form, bandwidth is how quickly you can download content from the Internet. Bandwidth is measured in megabits per second, or Mbps. The more bandwidth you have, the faster downloads will run. Some high-speed connections can be measured in Gigabits per second.
How Exactly Does Bandwidth Translate to Download Speed?
If you're trying to calculate your projected download speed, keep in mind that there are eight bits for every byte. This means that if you're trying to download eight megabytes of data on a one Mbps connection, it will take about one minute. A 512 megabyte file, on the other hand, would take just over a hour to download on the same connection.
Estimating Your Business' Needs
In order to reach an appropriate estimate for your business' bandwidth, you'll need to use a little math. Take the estimated traffic that you expect each of your processes to take up, as well as the number of users that are engaged in this process. You'll want to assume that this is during peak operations; otherwise you might not have enough during an important operational period. You can generally rely on the following speeds for bandwidth estimation:
100Kbps and below: Low-end, single-line VoIP phones and e-fax machines. Some more basic computers have processes that use less than 100Kbps, but in the business world, you probably aren't using them.
100-500Kbps: More computers and laptops fall into this range, as they are more likely to be the ones streaming, downloading, emailing, and browsing than other less intensive devices.
500Kbps-2.0Mbps: Cloud solutions and standard definition video conferencing take up about this much bandwidth. This is the general range for Enterprise Resource Planning solutions, Customer Relationship Management platforms, and Point of Sale devices.
2.0Mbps and more: High-definition conferencing solutions, remote access, heavy cloud access, and other resource-intensive tasks fall under this category.
If you keep peak activities at the top of your mind, use them to add up what your staff will need to stay on task and ahead of schedule. For example, let's say you have ten users, including yourself. You might be using 450Kbps for correspondence, while six of your employees are using a CRM solution at 2.0Mbps each. The last three are using high-definition video conferencing software for 2.5Mbps each. Add all this up and you can expect to use about 20Mbps at heaviest use, but you want to go a little beyond this to 25Mbps, just to be safe.
What are other tips that you might want us to share? Leave us a comment and let us know.