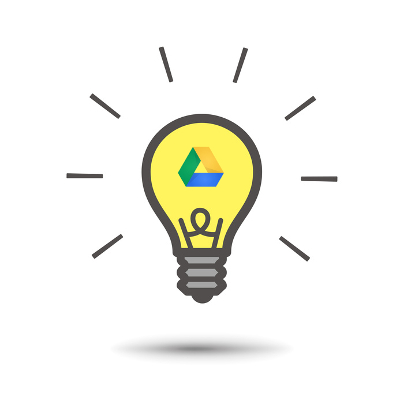 Google Drive is a great way to get work done. It provides several applications that are similar in nature to Microsoft Office, like a word processor, spreadsheet software, and a presentation maker. Just like any other type of software, Drive has keyboard shortcuts and other tricks that can be leveraged for more productivity. Here are some of our favorites.
Share Larger Files That Can't Utilize Your Email Solution
In addition to being a productivity suite, Google Drive is a solid cloud storage option. If you're using all of these solutions for your business, chances are that you're also using Gmail for Business as your preferred email client. Gmail has a 25MB size cap for its attachments, which might make it difficult to send and receive large documents. Thankfully, if you're integrating Gmail with your Google Drive, you can accomplish much larger file-sharing sizes (up to 10GB). All you have to do is upload your file to Google Drive and share it out with Gmail.
Google Drive Keyboard Shortcuts
Many of the standard keyboard shortcuts work with Google Drive, but there are also several specific shortcuts that allow for exclusive functionality within Drive. Here are some of the best keyboard shortcuts available with Google Drive. Just keep in mind that these shortcuts are for Drive itself, not the apps that you might create a file with.
Shift + t: Create a new Google Docs document. This is great if you need a quick way to open a new document, but don't want to go through the process of doing it manually. The document will be made in the current folder you're viewing in Drive.
Shift + p: Create a new presentation with Google Slides. This works in exactly the same way as the above shortcut for Google Docs.
Shift + s: Create a new spreadsheet in Google Sheets. Again, this works like the above two shortcuts.
/ (backslash): Search through your Drive folder. This is a good alternative to manually clicking on the Search form at the top of the page.
i: Show or hide the activity panel. This will show you the most recent activity on all documents in your current folder.
n: Rename your selected item. This can be handy for cutting out several clicks in the renaming process, or opening the file only to rename it.
Keep An Eye on Revision History
Google Docs and your other files in Drive allow you to view their revision history. This helps to keep users accountable for the edits and changes that they make to documents, but this also presents a unique ability to look at what has been changed from previous versions of the document. To view your revision history, click on File > See Revision History. You'll be shown a color-coded rendition of the document which correlates to changes made, by whom, on specific dates and times. The right panel displays the various revisions, which you can restore if you so desire.
For more great tips and tricks, be sure to subscribe to NuTech Services's blog.