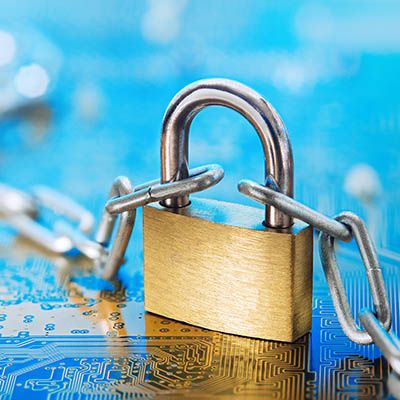 Businesses largely rely on their information systems and other technology tools, so you need to make sure they stay secure and far from the many threats out there. To this end, we recommend that you implement security systems that prioritize business continuity and data security. Let's examine three ways you can keep your business' IT safe and secure.
Promote Strong Password Practices
Many users still practice the use of poor passwords, and unless you are deliberate in making them strong, chances are your passwords are not strong enough. Here are some tips to help you choose better, stronger, and more reliable passwords:
Password Length
Longer passwords are harder to guess simply because the greater number of characters makes for more possibilities. Passwords should be at least 12 characters long, but when they are this long, they can easily be forgotten. You can create easy-to-remember passphrases that use a combination of upper and lower-case letters, numbers, and symbols. For example a password of "elephantredfootball" will usually be secure, but one that is written: "3l3ph@ntr3df00tb@ll" is even more secure.
Unique Passwords
Some people use the same password for every one of their accounts, but this is dangerous. Remember that if one password is hacked or stolen, it can be used on all of your other accounts, too. It's best to use unique passwords for each of your accounts.
Use Software Tools
Password managers and multi-factor authentication tools are great software tools you can utilize to both augment password security and reduce the downtime associated with forgotten passwords. Depending on the tool, it might even allow you to randomly generate a secure password, and with multi-factor authentication, you dramatically increase the security of your accounts by increasing the number of layers of defense your systems are protected by.
Train Your Staff
One of the greatest challenges for any organization's IT security is the internal threat that certain employees can pose when it comes to a negligence or misunderstanding of security practices. Remember that all it takes is a phishing attack to make it through once to create problems for your business, and if an employee doesn't know any better, they might be the weak link a hacker is looking for. There are over three billion phishing emails sent every day, so you need to be intentional with protecting your organization from them. This is why it's so important to train your staff to identify them.
A phishing attack will look like a person or organization with whom the company has dealings with, usually someone who demands a certain amount of authority. Scammers will routinely use these tricks to make their way into your organization's network, and they may impersonate insurance companies, software providers, financial institutions, and even executives within the company. These messages might ask users to click on links or download attachments. Here are some of the variables you might ask your employees to look for in a phishing message:
Demands for Immediate Action
Phishing attacks are largely successful because they instill a sensation of fear, anxiety, or excitement in the recipient that causes them to make questionable choices. The best course of action is not to instinctively respond but to verify and scrutinize potential messages.
Inclusion of Unprofessional Spelling Errors and Grammatical Faux Pas
Phishing messages are often from people in countries whose first language is not necessarily that of the recipient. They may include demands, spelling errors, and grammatical errors that no professional would ever consider acceptable.
They Come From Unrecognizable Accounts
Phishing emails might look legitimate, but it's only on the surface level. Look at the email account it originated from and you'll see that they come from suspicious destinations. Think twice before clicking on links or downloading attachments from unrecognizable accounts.
Keep Your Software Updated
While phishing might be one of the most common threats out there, there are plenty of others that steal the spotlight from time to time. Many hackers choose to exploit vulnerabilities in software, and even though companies try their best to keep up with patches and updates, there are always going to be those that don't get patched on the user end. If your business doesn't take steps to implement patches as soon as possible after their release, you're putting yourself at risk of hacking attacks.
Businesses that use a lot of applications might see patch management as a full-time job, but there are automated solutions out there that can handle this burden for you. You will also want to test each patch to make sure that they don't interfere with the functionality of your software solutions. Furthermore, you need to ensure you are regularly updating your security tools like antivirus, firewall, and spam filter.
NuTech Services can help you maximize your company's security. To learn more, reach out to us at 810.230.9455.