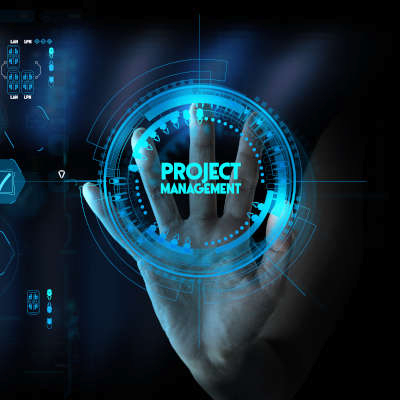 In the workplace, projects are used to push operations forward. This makes your ability to manage your business' projects truly important as the global economy turns back on. To help, we're sharing three tips that will help you most effectively do so.
1. Communicate, communicate, communicate.
Even in the best of times, clear and comprehensive communications are necessary to the success of any business initiative. Without them, a team simply cannot function as they should, leading to delays, redundancy, and missed steps.
To avoid these ramifications, you need to set a precedent that encourages your team to communicate with one another. In addition to frequently reinforcing the importance of their collaboration, give your team the opportunity to do so in various settings. Regular meetings are a must to keep everyone on the same page. You should also provide your team with the solutions that facilitate communication (like VoIP, messaging, and good old email) and set an example by using them yourself.
2. Identify and address risks.
Murphy's Law clearly states that, "Anything that can go wrong, will go wrong." This is important to keep in mind, especially regarding your business. Acknowledging the risks that you'll face and determining how to address them proactively will prove to be exceptionally useful, as you can figure out which is the most likely to impact you and your operations and prepare for them accordingly.
One of these risks could involve scope creep, where your project expands beyond its original limitations and deadlines. Make sure that you're accounting for these kinds of delays as you plan it ahead of time.
3. Clarify responsibilities.
When multiple people are working together on a project, it is critically important to establish who is to see to which task. Otherwise, you encounter the same issues that a lack of communication will cause.
As your project progresses, you need to firmly establish each team member's role and the responsibilities that they need to uphold. Not only will each member have a clearer idea of their part in a project, they will better understand the process and be able to contribute to it in a more productive way. Make sure that you work with the members of the team to distribute these tasks to the best available person for each one. This will help contribute to the team having ownership of the project and inspire them to contribute their best efforts.
For the IT tools and solutions to assist you in your project management, or the other processes your business relies upon, reach out to NuTech Services! Give us a call at 810.230.9455 to learn more.