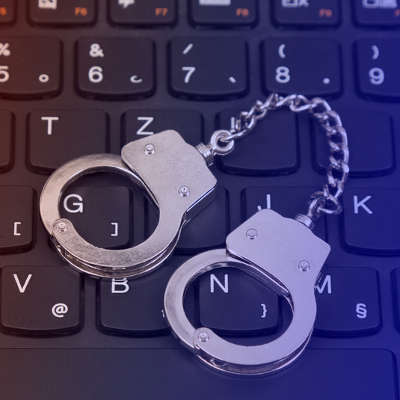 The police exist to serve, protect, and enforce the law, but who can we turn to if even the cops are made victim of a cyberattack? This is the question the residents of Cockrell, Texas have to answer, as their police department fell victim to a ransomware attack known as the Osiris Ransomware.
Before you start to worry too much about this terrible new strain of ransomware, you should know that "Osiris" has been identified as a recent version of the Locky ransomware. The police department likely only referred to it as "Osiris" due to their encrypted files all sporting the extension ".osiris."
This began as many ransomware attacks do; an on-screen message notified the police that their files had been locked, and would only be unlocked if the department paid up the demanded $4,000. As happens far too often, the ransomware was introduced into their system when a member of the department opened a spoofed email that appeared to be an official department communication. In keeping to best practices, the police's IT department elected to restore the infected server's files from a backup.
Unfortunately, the backup they had to restore from was taken after their systems had been infected, meaning that all they had were more locked and infected files.
This caused Cockrell authorities no small amount of trouble, as the encrypted files included years and years of photographic and video evidence to be used to prosecute cases. Time will only tell how much of an impact this will have on legal proceedings.
These events serve as a warning to all who rely on data in order to do their job, including businesses everywhere. It is essential to remember that your security is only as good as the people who are given access to your data. Furthermore, it reinforces the importance of keeping more than just one backup of your system. Backing up incrementally, and storing archived backups off site will usually safeguard a business from having the entire backup corrupted in the event of ransomware like this.
Reach out to us at 810.230.9455 so we can optimize your IT to protect you against ransomware and other critical issues.