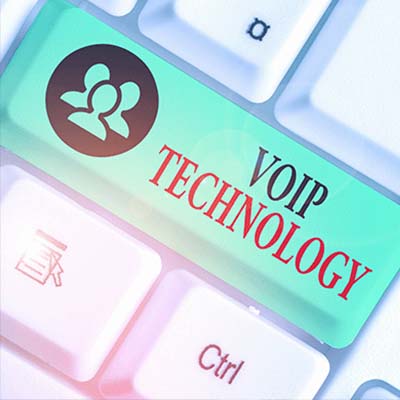 Just like business has changed dramatically over the years, so too have the tools they use to remain successful. One such tool is the telephone system, which is now capable of a host of impressive features that make it vital to the success of any business. What does hosted VoIP bring to the table, and how can you leverage it to your organization's success?
What Exactly is Hosted VoIP?
Hosted VoIP is a great business telephone system that uses the Internet to do everything your traditional telephone system can, and even more, actually. VoIP is loaded with features that provide value for your organization, and since it is hosted in the cloud, you cut down on the need for more expensive hardware solutions and the setup time they involve. Let's examine some of these features.
Automated Attendant
One of the more useful features for businesses is to have an automated answering system that can eliminate the need for a live receptionist and the costs associated with them. This also provides reliable call routing so that people can get connected to whoever they need to get connected to. Some VoIP providers also offer customization to help this auto attendant be more tailored to suit your organization.
Call Recording
So much of today's business is done remotely that collaboration can be challenging. Call recording makes for more accessibility options for individuals who cannot make it to every single meeting. They can also assist with project management, team collaboration, and quality assurance. Hosted VoIP programs often include cloud storage space at an additional cost, but notably without any additional setup.
Caller ID and Screening
Hosted VoIP allows systems to show users who is calling and what some of the options are for incoming calls. Users can see the number, including if it is in your contacts, and options for answering the call, sending it to voicemail, or declining it altogether. This cuts down on time wasted on unnecessary or unwanted calls.
Call Forwarding and Flipping
Yet another great feature in favor of VoIP is the ability to forward or transfer a call to a separate device or a different number. Sometimes calls need to reach multiple different points within a business, so call forwarding is an absolute must—especially for something like customer support or for organizations with multiple departments who need to send calls along to the appropriate department. Call flipping, on the other hand, lets users send their calls to different devices, like a smartphone, so they can take calls on the road with them as needed.
SMS Text Messaging
Hosted VoIP solutions also give users the ability to send SMS messages, or text messages, to each other/. It's a great way for teams to stay in touch, and if they can do so from their work accounts, all the better.
Video Conferencing and Bridging
The cloud makes for a dynamic VoIP platform. Conference calling is one such way that VoIP uses the cloud to great success. Thanks to the Internet, VoIP providers can offer video conferencing systems that integrate with conference bridging, allowing people to meet without wasting time and effort.
Analytics
Hosted VoIP gives administrators the ability to see all kinds of metrics to ensure that the phone system is being used in the most effective way possible. This gives you the ability to customise your VoIP platform to suit the needs of your organization while also controlling costs.
Go Mobile
Since each instance of a hosted VoIP platform can be accessed through a dedicated mobile application, employees can simply use their smartphones (or even a desktop/laptop) to access their work phone number and its many features. It's a great way to cut costs and be even more productive.
In short, hosted VoIP is one of those solutions that we would label as a must-have for any business, big or small. To learn more about how hosted VoIP can help your business be more productive, reach out to us at 810.230.9455.