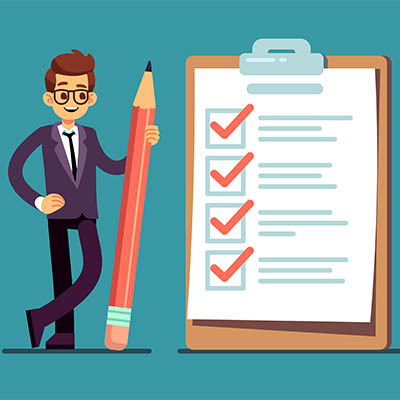 Managed IT services have grown from a niche offering to a well-known concept in recent years, with many businesses already relying on outsourced IT services to some degree. In many ways, this only makes sense, as it allows businesses to enjoy access to services that would otherwise cost too much for them to independently adopt and support.
Of course, your choice of managed service provider will make a difference. Here, we've compiled a few key variables to keep in mind as you select a managed service provider.
Speed and Efficiency
Let's face facts: enlisting an external provider is only going to do your business so much good if that provider can't provide their services more expeditiously than an internal IT pro could. That's why we're very proud of the proactive nature that our services possess. Rather than waiting for our clients to report to us with a problem to be solved, our advanced monitoring and management software enables us to keep your network and essential hardware running effectively, proactively identifying and patching roadblocks as they are identified—not after they've already created delays.
With the importance that a business' IT solutions have to its productivity, an IT service provider has a critical role to fill as they work to keep everything operational as consistently as possible. Don't settle for a provider who promises anything less than that.
Disaster Recovery
With the prevalence of potential disasters looming, the capability to weather them is an incredibly crucial consideration for any business to take on. With the IT services provided by NuTech Services, this prospect becomes much simpler to handle through the implementation of a comprehensive backup and disaster recovery system. Not only will your data be protected, but you will also have access to the professional experience of our technicians, prepared to help get your business back on its feet after being struck by some misfortune at any scale.
Readily Available Support
When it comes to your business' technology, Murphy's Law is very much a factor—what can go wrong, likely will. Passwords will likely be forgotten, computers will have issues, and software will crash. Working with NuTech Services gives you access to a comprehensive help desk that your staff can access for assistance with such matters. A direct line to our certified team will give your employees the lifeline they'll need should (and when) something goes wrong.
Smart and Realistic IT Budgeting
Finally, it is important to mention that we understand that your business most likely doesn't have a bottomless budget for its IT, making it especially important to plan to get the most value out of the investments you can make. Between supporting your team members, maintaining the technology that your processes are based on, and dealing with your assorted vendors and service providers, a controlled and comprehensive strategy becomes a crucial facet to see to. This is another task that our team is well-suited for, working with you to maximize the return you see for your investments without necessarily maximizing these investments themselves.
Enjoy the Peace of Mind that Managed IT Can Bring
Whether you already have a managed service agreement and are looking for a more providing provider, or you're still managing your modern technology through antiquated methods, we encourage you to reach out to learn more about our services. We're committed to improving your business' operations by helping to care for the technology that enables them.
Learn more about what we offer by calling us at 810.230.9455 today.