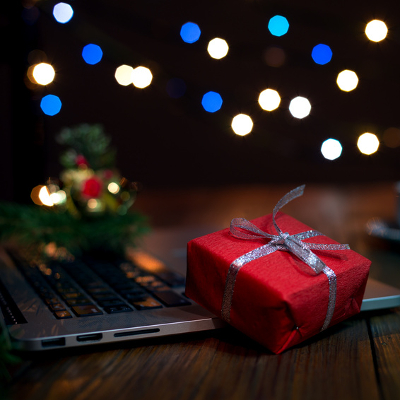 Everyone has their own holiday traditions, and Christmastime is no exception. Some might stick to more traditional roots, while others focus on more contemporary trends to create a Christmas culture that changes with each passing year. Many of these newer traditions have been molded from modern technology solutions, so let's celebrate both new and old holiday traditions by looking at how technology has changed them.
Holiday Cards
Today's technology has largely replaced physical holiday cards sent over postal. Social media is one trend that makes it easier to stay connected than ever before, allowing you to keep friends and relatives up-to-date on the major happenings. The annual occurrence of a holiday card is less important due to this, and younger generations simply prefer to communicate online than physically or in-person, making snail mail a moot point.
Automation
The holidays are stressful. There's no getting around that fact. You need to properly prepare for the celebrations, as well as organize any get togethers that your family hosts. Of course, real life doesn't just disappear during the holidays, so you're essentially trying to juggle additional responsibilities on top of others. Technology helps you automate tasks so that you can get more done during the workday. Some tasks, like grocery shopping and even paying bills, can be automated to an extent, allowing you to spend more time preparing for the holidays.
Shopping
Nowadays, retail and commercialism are a part of the holiday season. Gift-giving is a deep-seated tradition that makes people feel good about themselves. With the advent of online shopping, shoppers are capable of finding gifts without going to the physical location of a retailer, allowing for less travel and fewer headaches, while overall, providing a larger variety of available goods and services.
Stores are even taking matters into their own hands, allowing for a better consumer experience as a whole. Online price tracking lets users find the best deals in any store, and smart shelves can be used to find out if an item is even available in the first place. Near-field communication, or NFC, can be used to help shoppers finish their transactions in the most convenient way possible.
Online shopping is flourishing, and the holiday season is when it's most successful. There are even browser plugins that help shoppers locate the best deals around. Discount codes are used as an incentive to get online shoppers to double-down on their purchases, and retailers introduce countless other bargains and sales to make the holiday season "the most profitable time of the year."
What are some of the other ways technology has affected the holiday season? Let us know in the comments. All of us at NuTech Services wish you a happy holiday season and a wonderful new year.