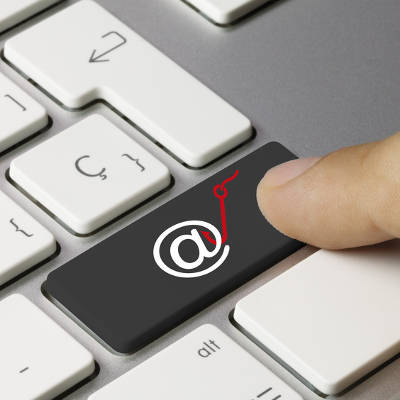 Phishing scams have been popping up for years–their most infamous attack vector has even become a punchline: some long-lost relative stuck in a far-off country suddenly reaches out, offering riches, but only if so-much money is provided first. People from all walks of life have been duped by these scams, and while not all of them are this transparent, most are pretty easy to spot.
There may be some temptation to strike back in retribution against the criminal who targeted you, in the form of driving them crazy by wasting their time. Unfortunately, as tempting as such activities may be, they are not a good idea. Take it from the cyber security researchers who have tried–cybercriminals do not take well to mockery, or having their time wasted. A researcher from Malwarebytes, Jerome Segura, found out firsthand when he used a virtual machine to follow a scam to see where it would lead.'
With his device recording everything that played out, Segura first interacted with a female who claimed to have found many, many issues on his device that needed to be resolved before his system was corrupted. Not only that, but Segura was told that his software warranty had recently expired, and he would have to pay the $299 renewal fee to another representative.
Of course, Segura didn't supply the correct payment credentials, which tipped off the hackers. The hackers then seized control of Segura's computer, deleting all of his files and his Ethernet adapter driver before calling Segura a rude word and disconnecting.
While these sorts of stories may seem comical in hindsight, they are no laughing matter. This is especially true when things get much more serious.
Take Jakob Dulisse's story. The wildlife photographer received a call to his home in British Columbia from "Windows Technical Support" in Los Angeles. Coming to the conclusion that this was an attempt to scam him, Dulisse played along before accusing the caller of being "a scammer, a thief, and a bad person."
The person on the line did not react well at all. Describing himself as a killer, the caller claimed that his group had people in Canada who would cut their victims into pieces and dispose of them in the river.
Other scammers will simply install remote access software as their target decides to mess with them, opening the door for them to come back later, as other cyber security professionals have found.
It is important to remember that these are, in fact, professionals, which means they are better equipped to deal with such threats. It is their job to discover what means of attack cyber criminals are using, and share the best response. This is not how the average business user should handle this situation, the business owner should file a report with the authorities and alert both their Internet service provider and their managed service provider.
An MSP can help make sure that you are fully prepared to handle any cyber security threat that darkens your business' door. Give NuTech Services a call at 810.230.9455 today.