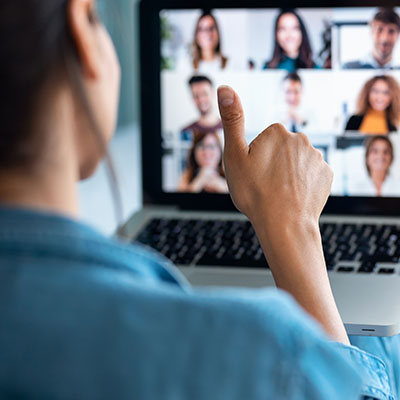 After this prolonged pandemic, remote work has established itself as a key component of many organizations' operational policies and infrastructures. However, it has added new levels of complexity that make managing a workforce more important than ever. Let's discuss some ways management can improve the work experience for remote employees.
Establishing Best Practices for Remote Workers
Here are several opportunities you have to make work better and more efficient for your remote workers:
Implement Communication Standards
Clear and open communications are required if you want your remote employees to stay in the loop. You need to establish clear expectations for how often they need to communicate and collaborate with others within your organization, and be sure to encourage them to interact with your staff whenever possible.
Delegate Tasks and Responsibilities
It doesn't matter whether your team is in-house or remote; the only real difference is where they are working. Naturally, this means that you shouldn't have different expectations with responsibilities for remote employees compared to in-house ones by virtue of where they are working alone. Be sure to delegate larger tasks that might be challenging to pull off in a remote setting into smaller, more manageable work while providing team members with appropriate processes for how to go about the work.
Provide Appropriate Tools
Thankfully, many businesses have already made adjustments to their infrastructures to accommodate remote work, including the tools needed, like cloud-based software, storage, and mobile devices. We always like to recommend that businesses implement a unified communications and collaboration platform to provide you with one unified tool to aid in communication.
Understand that Overworking and Isolation Are Rampant
There's a common misconception that people working remotely aren't getting as much done throughout the workday, but this assumption is flat-out wrong in most cases. Remote workers might be subject to pressure according to the expectation that they need to work harder, and this can lead to negative feelings and burnout. You need to acknowledge this and clear the air to keep your team happy.
Support Your Team However You Can
Your team will need support to stay positive, even under the best circumstances possible. This also applies to your remote staff. Make sure they have access to both support that enables them to do their jobs properly, like IT support, but also emotional and mental health support. Remember, employees who feel well will be more productive, so it's in your best interest to ensure your team feels supported in all they do.
Receive and Act on Feedback
To make sure you are approaching remote working conditions in an effective way, be sure to collect feedback from your remote workers to see what you are doing well and what can be improved upon. Asking them for their opinions is one of the best ways you can improve your operations. If you are scared they won't answer honestly, you can use anonymous polling or one-on-one check-ins to get an idea of how you are doing.
Let Us Help You Get the Most Out of Your Remote Operations
To help your remote workers be as effective as possible, we offer technology services and solutions that can help your business flourish under this "new normal." It doesn't matter if your employees are in-house or remote—we've got solutions for you.
To learn more, reach out to us at 810.230.9455.