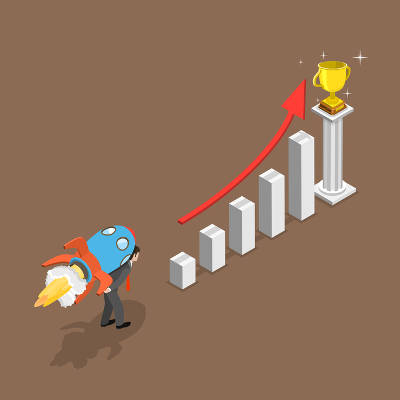 One of the keys to launching any sort of technology initiative is to have a skilled IT project manager at the helm. As such, it is important to keep certain high standards in mind as you find someone to act in that capacity for your business. Today, we'll review a few key traits that your IT project manager should exhibit.
Respect for ROI
Any decision made in a business, whether or not it pertains to IT, is largely informed by the likelihood that return on investment, or ROI, that the business could potentially see is promising enough that it makes he decided-upon action worth it. A quality IT project manager should have the ability to estimate the ROI of a proposed project well enough to judge if the return is worth the anticipated investment. The project manager you bring in should know to question if the change will help to increase operational efficiency or profits, and be able to determine that based on situational analysis.
Problem-Solving
An analytical mind should be a prerequisite in your search for a project manager. The ideal candidate will have considerable insight into IT systems and how they operate, from physical hardware and networking components to software solutions and cloud-based applications, and the ability to predict and mitigate obstacles to the end goal. Keep an eye out for candidates who can take all of these considerations into account and develop a best-fit approach for your business' needs.
Loquacious with Laymen
If all of your employees had the same knowledge and insight concerning your IT projects as your IT project manager did, there wouldn't be a need for a project manager in the first place. As a result, your project manager will likely need to discuss technical aspects of a project with non-technical business members. This will require the ability to translate the technologies that are implemented in such a way that you and your other employees are able to grasp the benefits and tradeoffs that each solution offers.
Be Decisive
There's a natural inclination to resist change, especially in the workplace, even more so when these changes are going to put restrictions on employees. However, the IT project manager is the one responsible to put these changes into place, pushing against that resistance. Sometimes that may take the form of blocking access to social media sites through a content filter, or deciding to cancel an IT project if it doesn't generate the return on investment that it needs to. Whatever the situation, a project manager needs to be able to make the tough calls and form a decision based on all information available.
If your company is in need of the services that a project manager can provide, NuTech Services is here to offer support. Call 810.230.9455 to learn more about how our team can help you reach IT success.