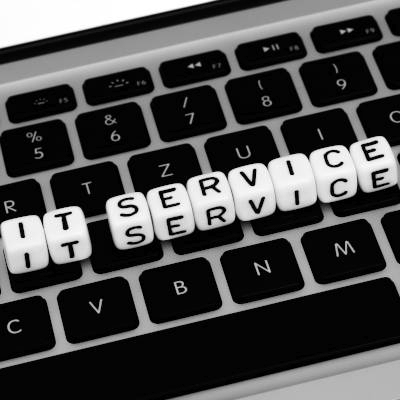 While managed services have made more sense for businesses to utilize for some time now, current events have made it even more apparent that this model of IT support is the only feasible option for businesses going forward. However, it has also never been clearer that you need to be selective in who you choose to provide this support.
To help you out, we wanted to go over a few of an MSP's capabilities, particularly the ones that will assist your business the most during tough times.
Fast Response Times
In this (or any) business disaster, downtime is the enemy. If there is some technical issue that is preventing work from being done efficiently, your business is going to feel the ramifications. Depending on how severe the downtime is, it could impact the likelihood of your business lasting in the long-term.
Therefore, you need a provider who can return your IT to an acceptable standard of working order as quickly as possible should something happen to it. This means that you need a provider that guarantees that they will respond within a given timeframe and abides by that guarantee.
Disaster Recovery
While many descriptions of disaster recovery focus on disasters like data loss or infrastructure damage, there is no denying that a global pandemic and widespread stay-at-home orders could result in substantial business interruptions. Determine if your IT provider has contingency measures that enable your business to shorten these interruptions as much as possible so that you can resume your operations to an acceptable degree as dictated by the disaster.
What solutions need to be prepared ahead of time, and what processes will be put in place to mitigate the impacts of a disaster? These are all considerations that your IT provider needs to make and act upon on your behalf.
Employee Support
Many employees are currently finding themselves stuck at home (or reluctant to spend time in a relatively crowded office). With the remote capabilities that are available today, this doesn't mean that they can't accomplish things for your business, just as it doesn't mean that they are left on their own to deal with issues.
While your employees work from home, an MSP can still attend to their IT issues and concerns using the same remote access tools they would in the office setting. As a result, your employees can maintain similar levels of productivity while working remotely.
Proactive Maintenance
While we're on the topic, why allow your employees to experience issues at all as they work in what is already a different situation for them? With an MSP providing proactive maintenance for your IT infrastructure and solutions, the likelihood of your processes being interrupted decreases sharply. Many potential obstacles can be nipped in the bud while an MSP is keeping watch.
Budget Planning
Finally, we come to what every business is concerned about right now: their finances. Granted, most of every business' financial projections have been thrown completely out of whack because of this situation, but even under ideal circumstances there is just no accounting for costly technology issues before they happen. With managed services, budgeting for your IT support—and making any necessary adjustments to that budget—is a much simpler prospect. With inclusive services priced on a predictable scale, NuTech Services ensures that setting up IT services that your business can afford throughout the year is possible.
The Result: (Relative) Peace of Mind
The fact of the matter is this: you have a lot to worry about right now. If your IT provider or their services are currently on that list, they shouldn't be. Working with an MSP like NuTech Services allows you to focus on the operations of your business, without worrying about what is going on behind the scenes. Take a major source of stress off your plate by enlisting our services to help you get through the crisis at hand, and to better operations beyond that.
While it is a challenging time for any business to consider making any kind of fundamental changes, a switch to managed IT services is the one to consider. Let NuTech Services help your business. Give us a call at 810.230.9455 to discuss your options.