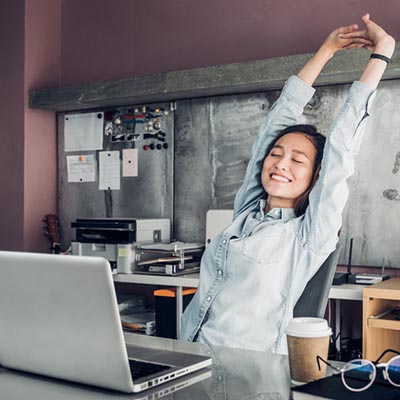 Do you know what can completely kill a business' momentum? Downtime. Businesses of all types look for a myriad of ways to save themselves the headaches that come from significant downtime. One way that is sure to reduce an organization's downtime is by having conscientious IT management and support at the ready. One problem with this is that it's typically costly to hire a team of IT professionals with the experience and knowledge to keep your technology up and running.
Not anymore.
A concept called managed IT services has taken the business world by storm. Experienced technicians work diligently with some of today's most powerful monitoring software to proactively manage a business' network and infrastructure, keeping technology working better longer, and reducing downtime to a point where it isn't the huge problem it traditionally has been.
NuTech Services is a proud managed IT services vendor. With our technicians' expertise, we are able to offer our clients a massive cache of services that include:
Remote and onsite support
Around-the-clock monitoring
Help desk
Server, workstation, and mobile device support
Networking support
Software patch management
Stronger cyber and network security
Data backup and recovery
Professional technology consulting
Periodic business reviews
Vendor management
And more
It is increasingly rare for many small or medium-sized businesses to hire onsite IT staff. If you don't have the support your technology needs to function properly, you are looking at variable capital expenses that can, and likely will come to pass at exactly the wrong moment.
NuTech Services's IT services provide your business with access to dedicated and knowledgeable IT technicians that are well positioned with some of the most powerful technology management software on the market; and, does it for a predictable monthly rate.
If you would like to get rid of your IT headaches for good, and kick downtime to the curb, call us today at 810.230.9455.