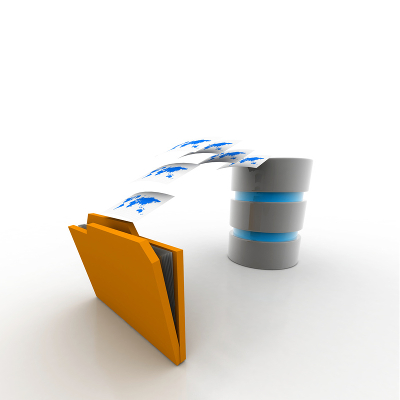 Is your organization still relying on antiquated tape backup to keep your data safe? A more reliable, less time-consuming alternative known as image-based, or "snapshot" backup, could change the way that you look at disaster recovery. In fact, image-based backup has the potential to optimize your business's data continuity.
Tape backup, though it used to be an industry standard, has simply fallen behind the times for modern businesses. Compared to modern data backup practices, tape falls short of the demands placed on a modern organization's data infrastructure. They are resource-intensive and often need to be performed after-hours so as not to disturb normal workflow. Plus, since they're so resource-intensive, tape backups are often only performed once–at the end of the day. This means that in a worst-case scenario you could lose up to 24 hours worth of information and productivity.
The Big Difference
Compared to tape backup, image-based backup is much more efficient and manageable. As its name suggests, image-based backup takes a snapshot of your organization's data. These snapshots record changes to files that have been altered recently and apply these changes to a backup that's stored on or off-site in a secure, compliant space. Since these backups only record changes made to files, they are smaller and less resource-intensive, which allows them to be taken multiple times a day–even as often as every 15 minutes.
Perhaps the greatest advantage that image-based backup offers is its autonomy. It's less prone to user error, since your team doesn't need to manually set and run the backups at the end of each work day. Granted, you still have to check the backups and make sure that they work properly.
Your business can't afford to cut corners on backup and disaster recovery. If a problem happens down the road, disasters could render your business dysfunctional for extended periods of time. Even the most common of disasters, like a power outage or a hardware failure, could cause downtime and major data loss. Other disasters like floods, fires, collapsed power lines, and more can even damage the integrity of your company. Replacing hardware can damage your IT budget, and the resulting downtime could push your business into the red even further.
NuTech Services can arm your business with a quality backup and disaster recovery solution designed specifically for your needs. You can back up your data in several off-site locations, including a secure data center in the cloud. This data can then be deployed in a moment's notice, right to the BDR device. The BDR device can be used as a replacement server while you work on finding a more permanent solution to your woes. This keeps downtime to a minimum and your operations pushing forward even in the face of disaster.
To learn more, reach out to us at 810.230.9455.