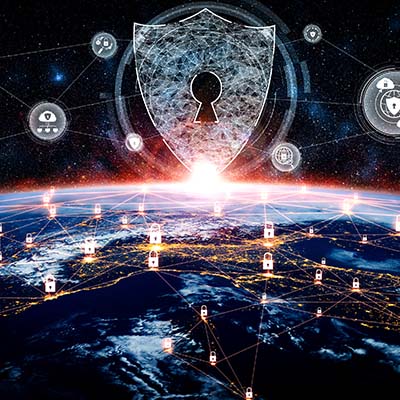 If you are traveling this holiday season to bridge the gaps created during the COVID-19 pandemic, then you'll want to take specific precautions about your technology. Here are some of the best ways you can keep your technology secure while you travel from point A to point B, as well as how we can help you do so!
Be Cautious of Your Internet Connections
There's nothing quite like a secure Internet connection, especially while traveling. Places where many people gather, like airports and hotels, are known to have spotty Internet reputations in terms of the connection quality and the kinds of security measures enabled on them. You can never know what threats are lurking on a network that is not as secure as your in-house infrastructure. When it's not possible to get work done on your office network, we recommend using a virtual private network to encrypt your connection while traveling.
That said, there are significant differences between consumer-based VPN solutions and commercial-based ones. Some of the consumer-based solutions, like NordVPN, TunnelBear, ExpressVPN, and others are not designed with businesses in mind. These services do, however, lend themselves well for the purposes of traveling, as they encrypt your data when it is sent over Wi-Fi. This extra protection can go a long way when using a public network, but be mindful that the quality will most likely be determined by the price point. Even if they say they don't store information about you, chances are they do.
We are happy to help you make the distinction between commercial and consumer-based VPNs. Give us a call at 810.230.9455.
Enable Multi-Factor Authentication and Location Services on Mobile Devices
Losing a device can be stressful, especially when you know it's probably not stuffed down in the couch, outside your house in the yard, or somewhere else close to home. Therefore, you'll need to take extra measures to protect your data, especially while traveling. Multi-factor authentication and location services can help you keep your device secure and potentially help you locate your device, should you lose track of it at any point on your adventures.
Establish Mobile Device Policies Ahead of Time
If you accidentally misplace your smartphone or another device while traveling (it can happen, airlines frequently misplace luggage, etc.), you'll want to wipe that data remotely. This is done through device policies, and can be set up for every user on your network who uses their mobile device for work.
That said, losing a device means you lose the data on it, so you don't want your data all in one place. Ensuring that critical information is always stored centrally on your network in a place that you are sure is getting backed up will mean nothing ever gets lost.
NuTech Services can help you travel safely and conduct business, even while out of the office. To learn more, reach out to us at 810.230.9455.