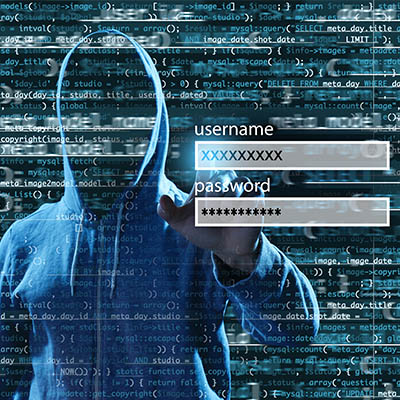 Imagine for a second what would happen if your business' data was exposed and stolen. You'd have a really difficult time going forward as your client-base dwindled and you opportunities for growth dried up. The amazing part is that some very successful companies have this type of thing happens all the time. Today, we will look at some of the largest data breaches since September 1.
September
9/5
Providence Health Plan – 122,000 members of the Providence Health Plan had personal information leaked when an unauthorized party accessed the company's servers. Information that was stolen included plan member names, addresses, email addresses, dates of birth, Social Security numbers, member ID numbers, and subscriber numbers.
Facebook – Facebook had an unprotected server with over 419 million records accessed. Users had their Facebook's user ID and phone number exposed. In some cases, user's names, genders, and locations were also leaked.
9/16
Dealer Leader, LLC. – 198 million prospective car buyers were left exposed by an unprotected server. The information that was left out there included names, email addresses, phone numbers, addresses, and IPs.
9/27
DoorDash – The popular food delivery app had 4.9 million customers' information breached by a third-party. The information left exposed included the names, delivery addresses, phone numbers, hashed passwords, order history, and the last four numbers of each's credit card number. In the same hack, over 100,000 delivery drivers had their driver's license information leaked.
9/30
Zynga – The mobile game maker, Zynga, the developer of popular mobile games such as Farmville and Words with Friends has announced that 218 million players had their data exposed after their network was breached by a hacker. The company had player names, email addresses, login IDs, phone numbers, Facebook IDs and more left exposed.
October
10/17
Methodist Hospitals of Indiana – The Methodist Hospitals of Indiana fell victim to an email phishing scam and it allowed hackers to steal 68,000 records that included names, addresses, dates of birth, Social Security numbers, driver's licenses, and more.
10/21
Autoclerk – Autoclerk, a hotel property management software developer had an open database infiltrated exposing data that included names, dates of birth, home addresses, phone numbers, dates of travel, travel costs, room numbers, and some masked credit card details of hundreds of thousands of guests.
10/22
Kalispell Regional Healthcare – Over 130,000 Social Security numbers, addresses, medical record numbers, dates of birth, medical histories and treatment information, and names of treating physicians were exposed by hackers.
10/26
Adobe – Data was exposed that included email addresses, usernames, location, Adobe product licenses, account creation dates, and payment statuses. 7.5 million users were affected.
10/27
Network Solutions – The world's oldest domain name provider has been exposed in a hack. Millions of individuals' data that included names, addresses, phone numbers, email addresses, and service information was compromised.
November
11/9
Texas Health Resources – The Texas-based health care provider reported a data breach where 82,000 patient records were exposed. Included in the breach were names, addresses, email information, health information, and more.
11/16
Disney Plus – The brand-spanking-new Disney+ streaming service had new user account information hijacked by hackers. Login credentials wound up on the Dark Web soon after.
Magic the Gathering – The popular online strategy game has reported that an unsecured website database has exposed 452,000 player records that include names, usernames, and more.
11/18
State of Louisiana – The State of Louisiana has been a victim of a ransomware attack that took down many state agencies' servers. Although no data is said to be lost, the state's crucial computing infrastructure was down for several days as systems were restored from backup.
11/19
Macy's – Macy's had their ecommerce site hacked. Hackers embedded malicious code into their checkout page and put a skimming code on the company's Wallet page. The malware retrieved names, addresses, phone numbers, email addresses, payment card numbers, card security codes, and card expiration dates.
11/22
T-Mobile – T-Mobile had over a million customers' information accessed by a hacker. Information accessed included names, billing addresses, phone numbers, rates, and calling features.
Unknown – An unsecured server containing over 622 million email addresses and 50 million phone numbers, and millions of pieces of other information was discovered. It is unknown what organization this data is tied to as the time of writing.
With hundreds of millions of records being exposed each month, it's hard to feel confident about giving your personal or financial information to anyone in the current threat landscape. If your business needs help trying to be secure, call us today at 810.230.9455.