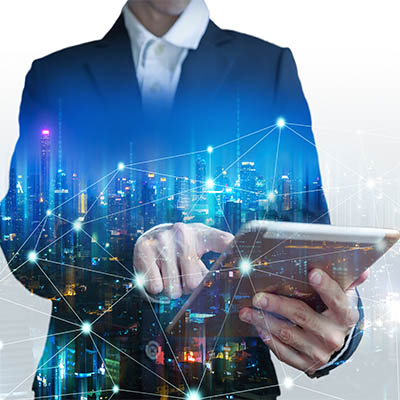 With so much competition in business today, it's no surprise that companies are always looking for the next big thing to get ahead. One way these companies can improve operations and kick their businesses up a notch is through the use of the right technology. With the right IT on your side, you can make a significant difference between yourself and others in your chosen industry.
Improved Potential for Productivity
When you implement a new solution or upgrade to a new technology, there needs to be some sort of benefit to doing so. Otherwise, there is no point in implementing it. The technology implemented to improve productivity might vary by industry or business type, but the productivity benefits are universal. To start taking advantage of these benefits, consider your company's weak points and think about products that you can implement to solve them.
Enhanced Communication Options
If you can improve communications, then you can effectively improve your business. Whether it is the internal communications you use between departments or the external ones used to contact customers and vendors, the right communication tools are incredibly valuable. If you can make these processes easier, the experience on both the employee and consumer sides can be improved dramatically.
Better Opportunities to Satisfy Customers
Customer service is another major part of running your business that technology can aid with. Fulfillment can be made much smoother and more efficient, and with the right tools, organizations can provide customers with even greater support options. For example, chatbots, service portals, ticketing systems, automated phone systems, and so on can all improve the customer experience.
Decreased Capital Expenses
Technology provides businesses with the opportunity to convert capital expenses, which are generally unpredictable in nature, into predictable and stable operational expenses. This means that you won't be dropping huge amounts of cash at a time and instead are taking advantage of smaller, more manageable payments, freeing up money in the budget for other opportunities.
If you can effectively leverage the right technology tools, your business will surely see improvements in its operations. NuTech Services can help you with every stage of the technology implementation process, from conception to procurement to management. To learn more, reach out to us at 810.230.9455.