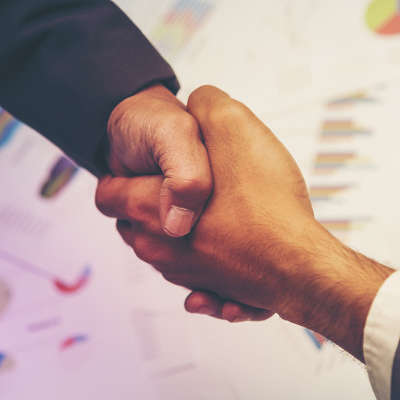 There are right ways and wrong ways to do many things, and managing IT is no exception. Many businesses, especially small ones, are left susceptible to issues and vulnerabilities in their network. What's worse, these are often networks that are supported by an IT "expert."
Whether it's due to budget constraints, a lack of workable time, or any other reason, companies frequently settle for substandard solutions when it comes to making changes to their IT. Oftentimes, they'll try to bury their issues underneath a relatively updated infrastructure without doing anything to resolve the underlying problem. Either that, or they decide that they can fix the problem themselves, piecing together an unstable solution that almost works.
Observing this has only made us at NuTech Services more dedicated to providing a real solution for businesses that resort to these DIY implementations.
Many business, most often small ones, have a few things in common. First, they all experience similar issues with their IT, and secondly, they are usually ill-prepared to deal with the repercussions of these issues. Furthermore, these businesses will frequently neglect their need for standard operating procedures for their employees to follow.
This only opens the business up to greater issues as the employees will resort to processes that they're personally comfortable with to complete their responsibilities. In the end, the workforce is left in the uncomfortable position of desperately needing change, with the unwillingness to make any changes.
As a result, the already tricky business of running an SMB is only made more difficult. When issues persistently prevent your technology from serving its intended purpose, your employees will be rendered incapable of meeting their responsibilities by a situation that is out of their control.
NuTech Services can help put control back into your hands with our variety of IT solutions. From our proactive monitoring and maintenance practices to our ability to block many distractions, we can apply a consistent solution to your entire network, unifying your IT so it will better serve your needs. Call us at 810.230.9455 for more information.