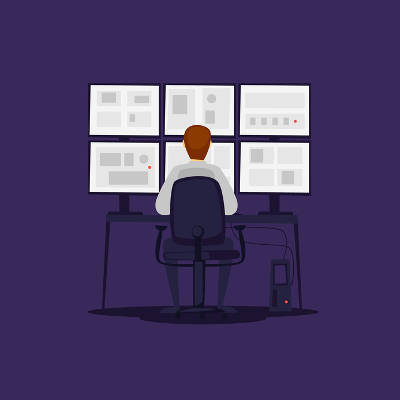 Do you know who manages and maintains your business' technology? In most cases, it will be either a small in-house IT department or technical individual, but often times small businesses simply don't have the assets to throw around on this. More importantly, they often ignore technology maintenance, either because they can't afford it, or there's nobody to do the work.
This shortcoming brought about a shift in the way small businesses approach technology management. An internal IT department is certainly one way to resolve this issue, but not all companies can afford to hire dedicated personnel for this purpose. The natural course of action became to outsource the responsibility to a third party, but the way that it's outsourced can have a considerable impact on how much value is received from the relationship.
For example, if you only respond to issues but do nothing to prevent them in the long run, you will end up spending too much on repetitive repair costs. Conversely, if you take an active role in the prevention of IT issues, you save money by minimizing the damage done by potentially catastrophic problems. Ultimately, your organization stands much to gain from keeping small issues from evolving into major problems, and the best way to do so is by implementing an automated remote monitoring and management solution from NuTech Services.
Remote monitoring and management, or RMM for short, is a tool that allows managed service providers like NuTech Services to take care of your technology solutions without being in your office. For example, we can monitor your business' network for any security discrepancies or weaknesses in your infrastructure. We can remotely deploy patches and security updates to ensure that your systems are protected.
Considering how this type of solution requires very little hands-on work from your in-house team, it almost counts as an automated solution all its own. We can resolve the majority of issues with your infrastructure without an on-site visit, which lets your business save a considerable amount of capital without paying for traveling costs or other expenditures. It also makes for a much more convenient way of getting the management and maintenance that your network needs, as you won't have to wait–we'll administer service according to your service level agreement, and we can do it without taking up any of your staff's time with an in-house visit.
Granted, some problems will need an on-site visit, but we generally try to keep those to a minimum. We're all about making sure that your company has the most convenient experience possible with NuTech Services's services. To learn more, or ask us about our remote maintenance and management solution, reach out to us at 810.230.9455.