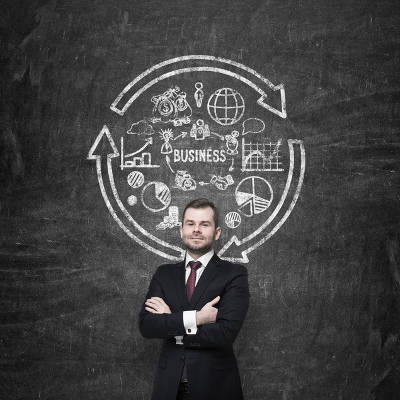 Running a business requires the ability to stay in control, especially when others couldn't. However, there are some situations–like major weather events–that simply will not be controlled. In cases like these, you need to make sure your business is prepared to withstand the worst. A business continuity plan can help you do so.
A business continuity plan is a comprehensive strategy that, when enacted, will allow business operations to continue despite some detrimental circumstance that would have otherwise derailed them. For example, a lightning strike killing the power to your office building, a flood leaving it inaccessible, or a hurricane wiping your place of business off the map–any of these events would severely hinder, if not halt, your ability to do business if you are not prepared.
In short, without a business continuity plan in place, you're vulnerable to chance–a risk that no business owner should take if they can help it. That is why it is so important to have a plan before it's needed.
The first step to creating a plan is to establish what that plan needs to address. To do this, you will need to identify where your greatest losses would be if disaster befell your business. What would the costs be if you were to suddenly lose all business function? How would the additional expenses of a disaster influence your cash flow? How long would it take you to recover? This is what is known as a Business Impact Analysis, and it can help you to prioritize your most pressing concerns to ensure they make it into the plan.
Your plan should address the following six considerations:
Establish the plan's reach
Identify your key business areas
Establish which business functions are critical
Outline which business areas and functions are interdependent
Establish a limit to how much downtime each function can experience
Plan to continue operations
Once your plan is developed and documented, with responsibilities properly distributed, you need to train your staff and test the procedures that were just laid out.
Of course, you also need to be sure that your data is preserved, despite what may happen to your in-house equipment. A reliable backup solution is an integral part of any business continuity strategy. This backup should be incrementally updated throughout the day, and preferably, hosted in the cloud. At the very least, it needs to be in a disparate location than your original data, as a backup that is destroyed along with the original data will do you no good.
Unfortunately, we can't control the weather. We can, however, control how we prepare for it. NuTech Services can help you put solutions in place to protect your business-essential data. Call 810.230.9455 for more.