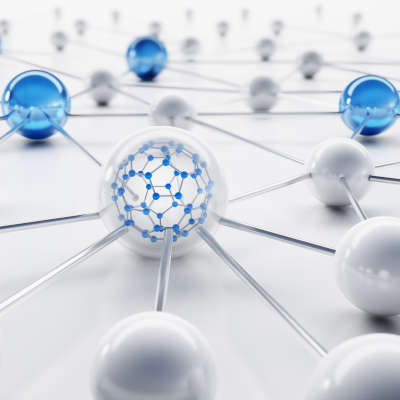 Wi-Fi can be found in many homes and businesses alike, as it is perhaps the simplest means of connecting your various computers and mobile devices to the Internet without installing networking cables or risking going over any data caps you may deal with. Of course, some devices may take priority in such a setup, so it could be very useful for you to partition your Wi-Fi.
Let's go over what this means, how you can go about doing so to your business' benefit.
Your Wireless Network and its Bandwidth
When you sign on for Internet services from your service provider, you're effectively subscribing to a preset amount of bandwidth—hopefully, enough for your staff to do everything they need to do. However, once some people start a few resource-intensive tasks, they could potentially pull network resources away from your other users… not the ideal situation.
For example, take a point-of-sale system as it collects customer data and efficiently processes payments. If network resources are being expended in other places, the POS system could experience some challenges, and negatively impact the customer experience. Internet-hosted communication systems, like email or VoIP, are also vulnerable to this.
Fortunately, partitioning can help avoid these hold-ups.
Understanding Partitioning
To understand partitioning, it helps to look at your Internet bandwidth as the wait to be seated in a restaurant. Regardless of whether there are ten people waiting to get in, or two, the restaurant can only hold so many people. Bandwidth is like the number of seats available—once it is filled up, some will have to empty before operations move along. When it comes to your data, running out of bandwidth causes a bottleneck.
To continue this comparison, partitioning is a little bit like reserving a table at our metaphorical restaurant. When you place your reservation, a table is set aside for your specific use. When you partition your bandwidth, that section of bandwidth is reserved for a specific use as well. So, returning to reality for a moment, partitioning your bandwidth essentially just means you're reserving some of your Internet resources for a certain task. In the case of a POS system, whether you partition your network could potentially be the difference between having the necessary reliability for your payment terminals, or not. This is also used often for VoIP systems, offline backup, and other bandwidth-intensive systems.
What Does Partitioning a Network Require?
When you partition a network, the first step is to establish how much of your network could be partitioned for specific tasks without causing an issue for your business.
Then, it's just establishing what processes should be partitioned. If you were trying to ensure that a VoIP platform would remain functional, you could partition your network at the router, specifying that so much bandwidth is meant for VoIP processes, and protect this bandwidth with an authentication system. As a result, your telephony would remain crisp and clear, as its bandwidth wouldn't have other processes borrowing from it (or the other way around).
For assistance with partitioning your business network, or with any other aspect of your business' IT, NuTech Services is here to help. Reach out to us today for predictable and professional managed IT services and support by calling 810.230.9455.