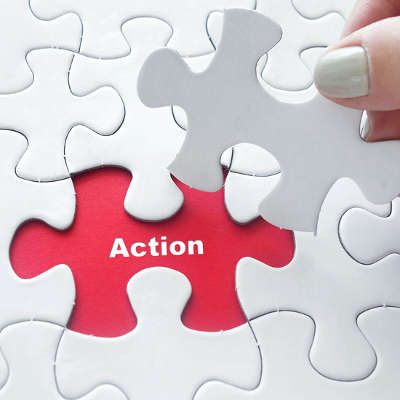 Keeping your workers as productive as possible is a challenge for every employer. According to a recent study by the Harvard Business Review, there is one easy that you can increase productivity: By keeping a productive worker in close proximity to other workers.
Such a profound discovery could be enough to shake the foundations of how you form your departments and how the interior of your office looks. Theoretically, you could simply arrange your office in a way which takes advantage of this "productivity by proximity" rule, keeping those who get the most work done at the center of the action. This could inspire your less-dutiful employees to better themselves and improve how they work.
What's interesting is just how the study describes this phenomenon: "We saw that neighbors have a significant impact on an employee's performance, and it can be either positive or negative. In terms of magnitude, we found that approximately ten percent of a worker's performance spills over to her neighbors. Replacing an average performer with one who is twice as productive results in his or her neighboring workers increasing their own productivity by about ten percent, on average."
Maybe you're feeling that you should reevaluate how your organization is approaching the office setup, but before you go and make drastic changes, keep in mind that doing this haphazardly could actually make things worse. This study highlights the benefits of productivity by proximity, but keep in mind that it also warns of how the exact opposite can happen too. For example, an employee who wants to get the most done, for example, could be held back by a slacker that's nearby.
You need to also consider other factors that influence worker productivity, like motivation. If you have a worker who wants to learn how to do a better job, putting them next to someone who is highly motivated and willing to go the extra mile could help dramatically. On the other hand, a worker who doesn't care about doing a good job won't be impressed by the positive attitude of their peers.
This is a negativity that your business can do without. In this situation, it might seem tempting to just isolate workers so they don't influence each other. You can do this by either providing them with their own office, giving them the freedom to work remotely, or removing the problem employee from the equation completely.
As you can see, motivation is a crucial when it comes to worker productivity. It's logical to assume that if you can provide powerful motivators, your team will be more likely to do their best work. Allowing workers to improve themselves by learning from motivated employees can be a spectacular way of improving productivity.
One last thing to consider is the technology that your organization uses. Implementing cloud-based collaboration software and communication solutions like VoIP and instant messaging can be a great way to help employees stay in touch and be more productive, regardless of where they are working. This helps your staff (especially those who might need help) stay in constant contact with those who can help them, allowing your team to be productive at all times.
To take advantage of the latest and greatest technology solutions, reach out to NuTech Services at 810.230.9455.