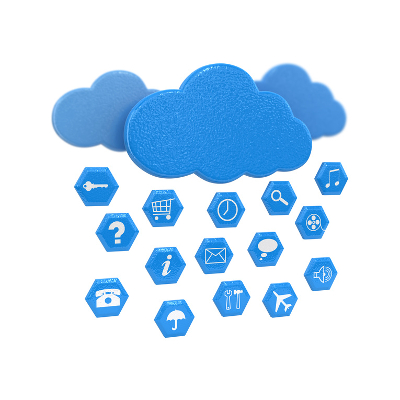 The cloud is deeply-seated in the way that the modern business handles its day-to-day operations. It's great for managing access to critical data and applications, making it vastly easier for businesses to optimize operations. With so many great technology innovations revolving around the cloud, how does your business plan on implementing the cloud in 2016?
Types of Cloud Solutions
Implementing the cloud into your existing business model can be complicated, especially if you're unsure of what you're looking for in a cloud computing platform. One thing is clear; you need to take all of your options into consideration, and make an educated decision that will benefit the future development of your business. We've outlined some basic information about the different types of cloud solutions, as well as why your business may be drawn to them.
Public cloud: The public cloud is a solution that's designed to maximize efficiency for the user. The management and maintenance of the public cloud is handled by the provider. This is great for businesses that want a hands-off cloud experience at the expense of control over data.
Private cloud: The private cloud is often hosted either in-house or by an outsourced IT provider. As such, they require the proper management and maintenance to ensure functionality. The private cloud is preferred by companies that want to maximize data security and want the most control over their data.
Hybrid cloud: The hybrid cloud is a solid middle ground for users who don't want to exchange data security for operational efficiency.
What to Consider
Now that you're familiar with the various types of cloud solutions, you need to decide which one will work best for your organization. Here are some aspects to take into account with your business's unique cloud needs.
Data security: Businesses that want to maximize data security will appreciate the private cloud. The private cloud allows for additional measures, like secondary hardware-based security solutions, that can maximize the protection of your data.
Access control: If you don't want that much control over your data, the public cloud is a good choice. However, users who want to maximize access control and role-based user access will want to invest in a private or hybrid cloud.
Management responsibility: Just like other computing hardware and software, a cloud solution requires a certain expertise that should be administered by a qualified IT technician. If you don't want this responsibility, the public cloud is right for you; though it should be mentioned that a hybrid cloud allows your business to take advantage of the many benefits of both private and public clouds.
If your business wants to fully leverage all that the cloud has to offer, your best chance is to contact NuTech Services at 810.230.9455. We can assist your business with every aspect of your cloud, from implementation to management.