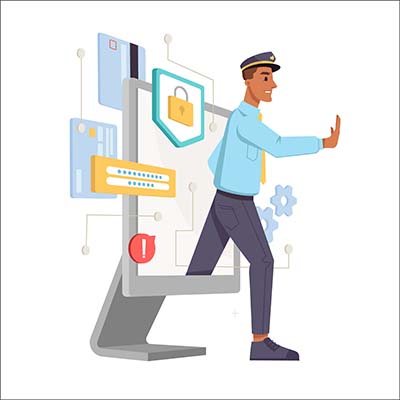 You see the headlines every single day while browsing the Internet: "So-and-So Suffers Massive Data Breach" or "Huge Data Breach Leaves Thousands of Credentials Exposed to Hackers." Maybe you don't see these specific headlines, but you get the idea; cybersecurity is a big deal these days, and you need to take it seriously before your business encounters problems that it cannot recover from.
Specifically, you need to implement a variety of security measures that mitigate risk for your business should it ever become the target of hackers. We've put together some of the most important measures here for your reference.
Unified Threat Management
A UTM is a device that includes many of the best industry-standard security solutions and packages them into one appliance. A UTM generally includes solutions like a firewall, antivirus, spam blocker, and content filter. It's a pretty great all-in-one solution that includes a lot of helpful features that your organization will surely get value out of.
Multi-Factor Authentication
For securing accounts and network access, you can turn to multi-factor authentication, a concept which is proving more and more valuable with every passing year. Essentially, you need a combination of measures to access an account, such as a password, biometrics, or access to a secondary device or account. A best practice is to implement two of the three above features so that they include something you know, something you have, and something you are.
Password Management
Multi-factor authentication is vital to your business, but password management is also of critical importance. Password management involves generating multiple complex passwords and storing them in a secured vault where they can be called upon when needed. In essence, a password management tool makes it easier than ever to utilize complex passwords, but you should also know that complex passwords are no substitute for multi-factor authentication.
NuTech Services can help your business implement and maintain just about any security solution you need to keep your company safe. To learn more about what we can do for your business, reach out to us at 810.230.9455.