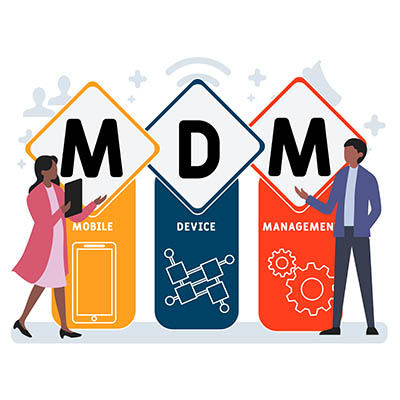 Mobile technology has permeated the workplace in countless ways. Many businesses will provide company-owned devices, be they laptops or smartphones, to employees so they can get work done while out of the office. This brings several opportunities for productivity into focus, but it also highlights some of the many risks associated with mobile devices.
Here are four ways you can keep your mobile devices in check while still making the most out of them.
Remote Wiping
Let's say that an employee is out of the office on a business trip. They, unfortunately, lose a device assigned to them. While your first instinct might be to scold the employee for their negligence, that is not going to help you keep the data on those devices secure. Thieves are always trying to make a quick buck, and if that involves stealing a device and harvesting its data, you need to have a contingency plan in place. If you can remotely wipe the device, you can both adhere to data privacy regulations and secure your business at the same time. It's unfortunate to lose expensive devices, but it's more unfortunate that data is placed at risk needlessly without this type of solution.
Whitelisting and Blacklisting Applications
By default, some smartphone applications will be more secure than others. You should always be encouraging skepticism regarding the installation of new applications on devices, but with the right tools, you can take some of the guesswork out of it through the use of whitelisting and blacklisting apps. This means that you can prevent employees from installing applications with known risks while allowing them to install applications with known merits, ensuring the protection of important data.
Managing and Tracking Devices
Next, you will want to have a system in place that allows you to track any devices used by your business. This could include any company-issued devices, but should also include any employee-owned devices that are used for work. You should know which devices are used when the devices are issued, who is using the devices, and other important information. All of this contributes to effectively managing and tracking your devices and, by proxy, your business' data.
Implementing a Mobile Device Management Solution
A comprehensive all-in-one policy that helps you keep track of your company's mobile devices is the ideal solution. These are typically called a mobile device management solution, or MDM. NuTech Services can equip your business with the best tool on the market that can help your business stay apprised of industry best practices related to mobile devices, as well as remain focused on data security. To learn more, reach out to us at 810.230.9455.