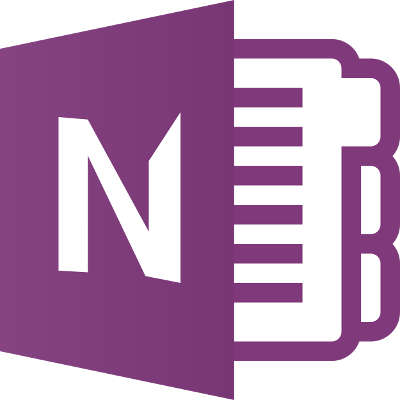 Most modern PCs come pre-installed with a handy tool by Microsoft called OneNote (and it's also included with Office 365). Today, we'll run through the features that OneNote offers that make it a useful business tool.
Keep in mind, we'll be focusing on OneNote 2016. Older versions of OneNote have some of the same features, but if you are running an older version of Office, you may want to consider upgrading.
Benefits of OneNote
OneNote was clearly designed with collaboration in mind, as you can save your Notebooks either to your local network drive, or to Microsoft's OneDrive. You are able to share your Notebooks with others in your organization and work together, letting you collaborate on projects and share notes in the cloud.
While OneNote on its own isn't the best word processor, spreadsheet app, or presentation software, it offers what can be described as the highlight reel of the other Office 365 applications. You can write, build simple tables, show charts and graphs, and even draw, but it won't replace your other Office 365 applications.
Note Taking Capabilities
OneNote offers an impressive number of features that make it an excellent choice for quick note creation and organization. As you create a Notebook, you can divide it into tabs, and then divide those tabs into pages. OneNote also has premade templates for you to utilize, or you can create your own, to best arrange the particular information that note is to contain.
Of course, your notes can include more than just text. OneNote allows you to take clippings from web pages and insert them into your note. Another great thing about OneNote is you to pull text directly from images by right-clicking them, or search for text that appears in included images, with a considerably high level of success.
Plus, with the right equipment, OneNote supports handwritten note-taking, and is able to convert it into font-based text with good accuracy. The same can be said of its math function. By typing out or drawing a simple equation, the formula can be both converted to text and solved, as long as it was properly formatted.
You can format your pages to suit your needs, and OneNote also offers a very handy feature that allows you to link content on one page to content elsewhere in OneNote for quick access. Finally, for added security, notes can be password protected, so if they are shared with someone they shouldn't be, your data is still safe.
OneNote offers plenty of highly usable features to improve your business' organization and collaboration. So, tell us, will you try it out in your company? Would you try it out for personal use? What do you use to stay organized? Let us know in the comments!