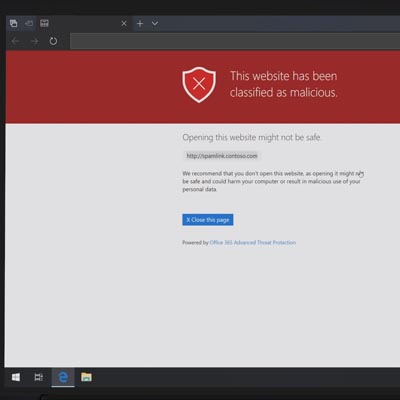 Microsoft has been at the forefront of security through their numerous operating systems for decades. As the security of computing systems and communication gets more important, and with threats to that security growing exponentially, the world's leading software company has made it a point to introduce a new security platform to help people in many walks of life keep their endeavors secure. Today we'll look at the new security & compliance services that are bundled with the Microsoft 365 cloud platform.
Microsoft's Dedication to Security
Microsoft has as good of a handle on the nature of cybersecurity as any other major software company. The sustainability of their business and the effectiveness of their products are dependent on it. If their security software didn't work well, there is no way they could sustain their place as the world's most important software company, right?
One problem they are running into is that their security is SO effective, that hackers had to shift the ways they tried to infiltrate networks and steal data. The establishment of phishing is a social engineering term for duping a victim into downloading software that's only purpose is to gain access to their personal data, which leads to data and identity theft, and in the case of business computing, access to much more.
Businesses Have Trouble with Security
Today's business has to deal with a lot of different security issues. First, they are responsible for having the technology protections connected to each part of their computing infrastructure. This can be as simple as having the router-supplied firewall and an antimalware program loaded on their server. It's likely, however, that the average business will need more coverage over their network to secure it, and the data stored behind those security platforms.
Next, and maybe most crucially, it is the business' responsibility to train its staff on what kind of issues to look out for. Today, most malware infections and other infiltrations are the result of a mistake made by a person that has credentials and access to data. If your organization doesn't properly train your staff on how to eliminate these threats, there is a fair chance that your network will be inundated with some type of malware at some point.
Microsoft 365 Security and Compliance
Microsoft, acknowledging the need for an enterprise product that combines the power of their Windows 10 operating system, the productivity options presented from Office 365, and powerful security and compliance controls, has launched Microsoft Office 365. The cloud-based solution presents the core computing resources that any business could use in a product that is available right now from NuTech Services.
Our knowledgeable technicians can help you find the right security platform for any of your business' computing needs. Call us today at 810.230.9455.