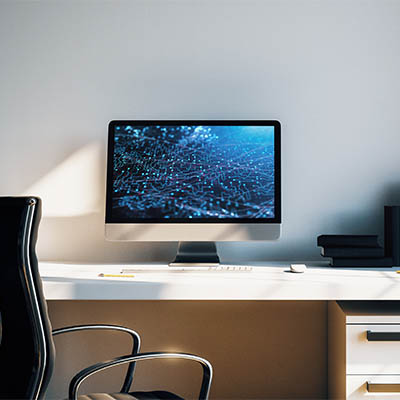 With more companies opting to get involved with the "as a service" market, it's no surprise that Microsoft, one of the world's leading software companies, went this route with the Microsoft 365 cloud-service offering. Microsoft has been aiming to take their strategy even further with Windows 365, a way for organizations to opt into virtual desktops. Here's what you need to know about Windows 365.
Keep in mind that this is still a developing service, so the state of Windows 365 may change over time.
What is Windows 365?
At its core, Windows 365 is a desktop virtualization service (think of it as DaaS, or Desktop as a Service). Users can take full advantage of a virtual Windows desktop, as well as some first and third-party applications. What's notable is that this can be utilized by devices that are both PCs and non-PCs, allowing for flexible use of the desktop operating system.
You may have heard of "thin computing," which is when you use endpoints that are somewhat underpowered compared to your traditional desktop computers to run virtual desktops. This is the exact same thing, with the desktop's data accessed through the Internet. The desktop itself lives in the cloud and is accessed through your connection. The virtual desktop itself is powered by Azure Virtual Desktop, a service that is capable of creating virtual machines for access via the cloud.
How Much Will it Cost?
Microsoft just started to release some pricing information for the base service on their website, and while we like what we see, the real cost is going to come down to setting it up, teaching your users how to access it, and ensuring that the devices you have will access it. We have high hopes that this will be an affordable way to get cloud-based desktop environments for the average worker, even if their only device is a Mac or Chromebook. Pricing per user per month is based on the various configurations available through the service based on how powerful the virtual machines are.
What's the Difference Between Microsoft 365 and Windows 365?
We are sure that this will cause a bit of confusion within the user base. The big difference between Microsoft 365 and Windows 365 is that Microsoft 365 gives you the licenses to run the included software, whereas Windows 365 gives you the virtual machines to run them on. So, it's not necessarily double-dipping, but they both will be required if you want to fully leverage the power of Microsoft's cloud-based deployment service.
You can count on NuTech Services to help you navigate the developments surrounding Windows 365. Perhaps you will even consider us when it comes time for your organization to implement it or when it comes time to consider if it is the right call for your business. You can count on NuTech Services to be here for you! Just give us a call at 810.230.9455.