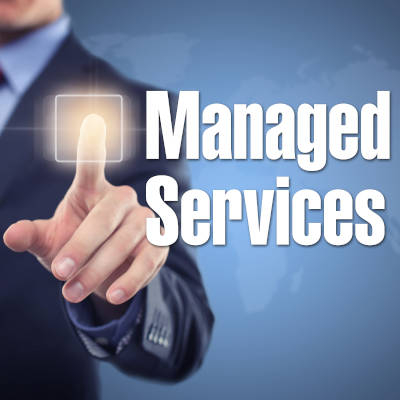 With less than half of 2020 behind us, many of us would already like a re-do of this year. With a global emergency impacting the personal and professional lives of so many, businesses are struggling right now. For these organizations to survive, they will need to get the most out of every business investment. When it comes to their essential technology, we recommend investing in managed IT services.
Why Managed IT Services
COVID-19 has managed to close wide swaths of businesses and organizations as people try to stem its spread by avoiding as much contact with others as possible. Any small business owner would understandably be hesitant to make any large shifts in their operations, but it also needs to be understood that the shift to managed services can help relieve many of the challenges that businesses are currently facing—as well as those that may pop up afterwards.
Businesses Can't Operate if Their Employees Aren't There
While many businesses truly need to have their employees physically present to function, there are a great many that feasibly could operate on a primarily remote basis, provided they had the right tools. This approach would work well for those who are labelled essential right now, as it could help minimize the number of people present at the workplace and drastically improve social distancing efforts.
By working with a managed service provider, businesses have a resource to help them reach the safest working conditions for their teams. Any personnel who don't explicitly need to be onsite could be provided the means to remote in, with these solutions managed by the provider for maximum uptime.
Proper Support Services Introduce Additional Risks
That leads us into the next benefit that managed services offer: the support that a managed service provider delivers is primarily using remote monitoring and management tools. This means that if an issue should arise for one of your remote team members, there is a very good chance it can be resolved without either your users or the technician even getting up from their seat.
Managed services will even help you avoid these kinds of issues in the first place with the same remote capabilities. By proactively monitoring for threats and other problems, your provider can spot many of them before they realize, taking the steps to prevent your employees from having any difficulties. As an MSP, NuTech Services does this kind of thing every day, and while we can't catch everything, you can be sure that we will catch the vast majority.
Support Services are Expensive, Especially Now
You may be thinking: so, you're proposing that I make another investment into managed services when my business is clearly going to experience some tough times?
In some ways, yes, but in the given context, consider it more of insurance instead of an investment.
Let's say you continue to use the same IT services that you always have, essentially paying per incident to keep your business operational. Doing so gives you no consistency, and therefore is impossible to predict and budget for with any accuracy.
Managed services take a different approach: extensive coverage under an all-encompassing subscription fee. Out of fairness, we should mention that there may be an occasional out-of-scope need, potentially creating the need to adjust these fees slightly. Accepting this relatively rare circumstance, working with an MSP allows a business to accurately budget for their information technology services.
There are many more reasons that a business should strongly consider the services of a managed service provider, especially in these challenging and disconcerting times. If you have any more questions to ask, we are here for you. Reach out to us at 810.230.9455.